The CARF-Models MiG-17 has been developed following the advice of several owners of restored full size owners of MiG-17s in the USA.A scale landing gear has been developed for the model.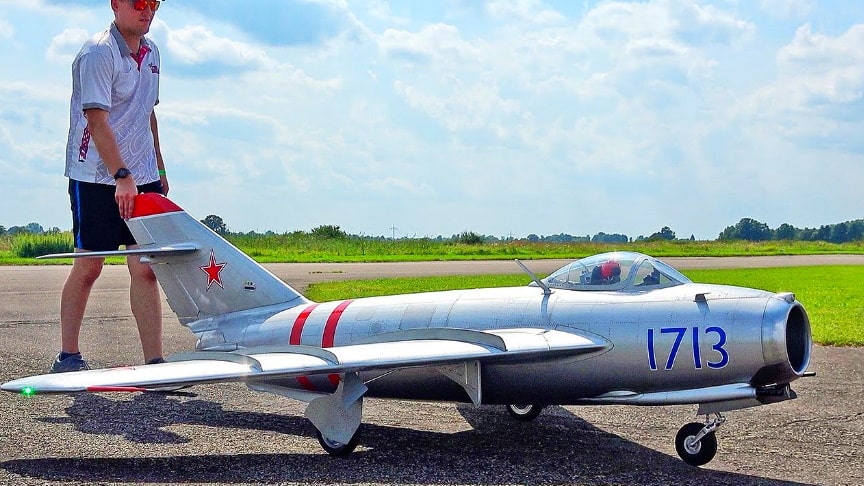 source/image(PrtSc): DIGITAL RC
The model plane is a light weight CARF-Models construction made in Germany, based on ELECTRON gear units with GS-200 controller. The beautiful new MiG-17 from Carf Models. Enjoy the flight demo, flown by the CEO of Carf Models, Andreas Gietz, himself at Horizon Airmeet 2021.
This giant RC MiG-17 is a scale of 1:3,7, it has a wingspan of 2.65m, a length of app 2.3m. The airplane is powered by Kingtech K-235 G4 turbine engine. The airplane has a take off weight app: 24kg.
Advertisement
Conformal fuel cells with the volume of 5 liter are just perfect for engines between 200 and 250 N thrust and a spiral reinforced stainless steel thrust tube with carbon intake lip has been specifically designed for the model.The scale cockpit includes a sliding canopy mechanism. The authentic outline and detailed surface structure and finish make the plane unreachable. Due to its impressive size the CARF MiG-17's flying characteristics are unreachable.