In this video I use the thatched hut to fire bricks and make charcoal in for the first time. To make and fire bricks, a workspace protected from the rain must be made to protect the bricks from dissolving before they are fired.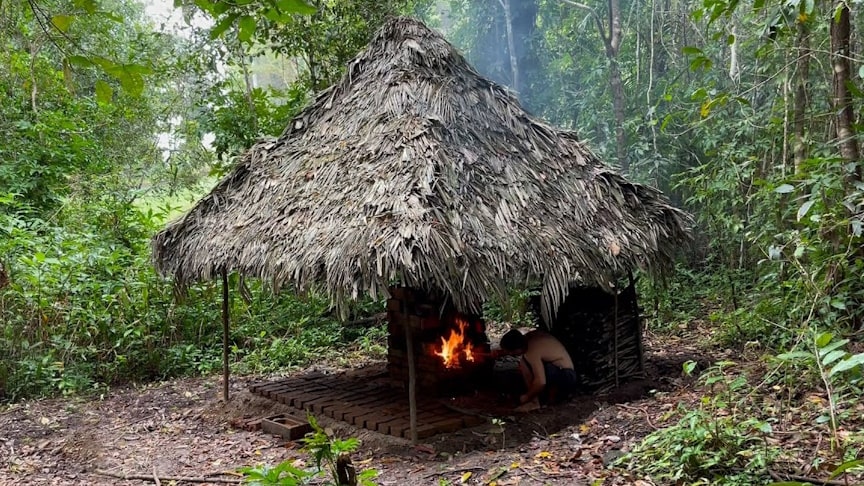 source.image: Primitive Technology
Built in a previous video, the hut was used as a space to fire the bricks. The firing went well with no issues with the thatch catching fire due to the height of the roof above the kiln.
In addition to the hut being a place to make bricks, I made a charcoal mound in the space left over to make charcoal, a fuel for smelting iron.
Advertisement
I had a previous charcoal mound out in the weather but the rain was an issue keeping the wood damp before getting a chance to fire it. So I made a 75 cm diameter re-useable charcoal mound and it produced 6 and a half pots of charcoal.