Honda SUV E:Prototype. This concept paves the way for Honda's stock electric SUV. Honda SUV E:Prototype received the same body as presented in February this year, the third generation Honda Vezel (HR-V).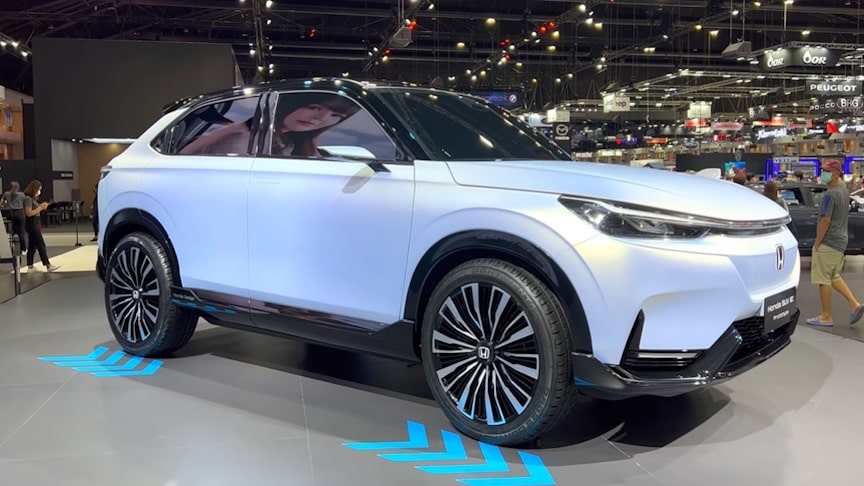 source.image: 4You AutoManija
Of the differences, thin side mirrors, front doors with retractable handles, as well as the original lighting design and a seriously redesigned front of the car should be noted. Stylish stripes of daytime running lights that almost converge in the center, imitation foglights and decorative lighting along the bottom of the doors attract attention.
The e:Prototype, brings an electric look to Honda's latest design language. The concept boasts both elegant lines and a futuristic look.There's an ultra-slim strip of LED lights running the length of the E:Prototype's high bonnet line – a styling trick that is fast becoming commonplace in new electric vehicles.
Advertisement
Not much info was disclosed during the big reveal, though, but Honda did say that the futuristic-looking EV will boast dynamic yet smooth acceleration and performance that "enables the driver to feel the joy of driving in abundance.but you can expect those details to be revealed closer to the production car's release date.