In this video you see me making a huge DIY electric scooter with a car wheel as rear tire. For the previous project a bought a set of 4 Porsche rims and I only used 2, so I had still 2 spares.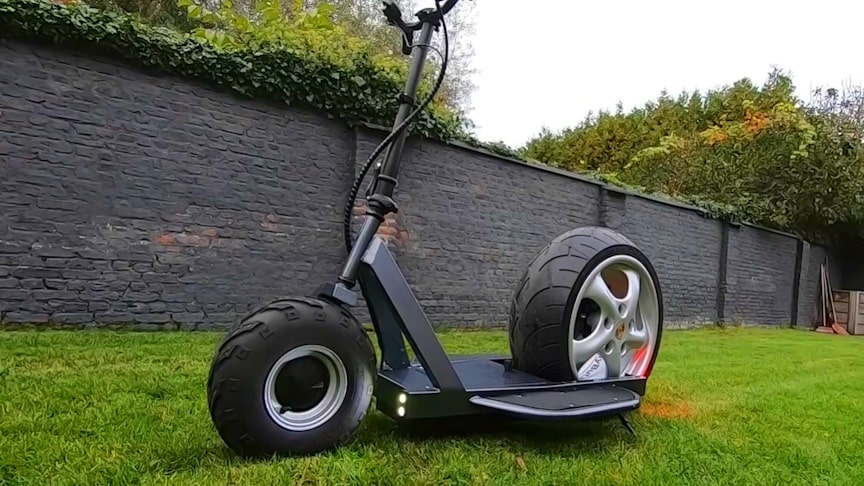 source.image: HennyButabi
I found a motorcycle tire that fitted the 8.5 x 17″ rim and so the project started.I used 2 hoverboard motors which I bolted together.
I recycled them from another project I did not use anymore. It drives very well. Not that fast but nice and comfortable, and the hydraulic disc brake is more than powerful enough.
Advertisement
I am planning to build a big battery for it because those chinese hoverboard batteries are a bit weak.
Technical details:
2x hoverboard motor 350w 36v
2x brushless controllers 350w 48v (BLDC) from Aliexpress
4x hoverboard battery 36v 4.4Ah
topspeed 27 km/h
tire size front 145/70 – 6 rear 210/50/17 on 8.5 x 17 rim
frame built out of 30×60 square tube 2mm wall thickness