This is the Ford Mustang Dark Horse, an awesome muscle car. Today I'm reviewing this Ford Mustang Dark Horse, and I'll show you all the many quirks and features. I'm also going to get behind the wheel of the Ford Mustang Dark Horse and show you what it's like to drive.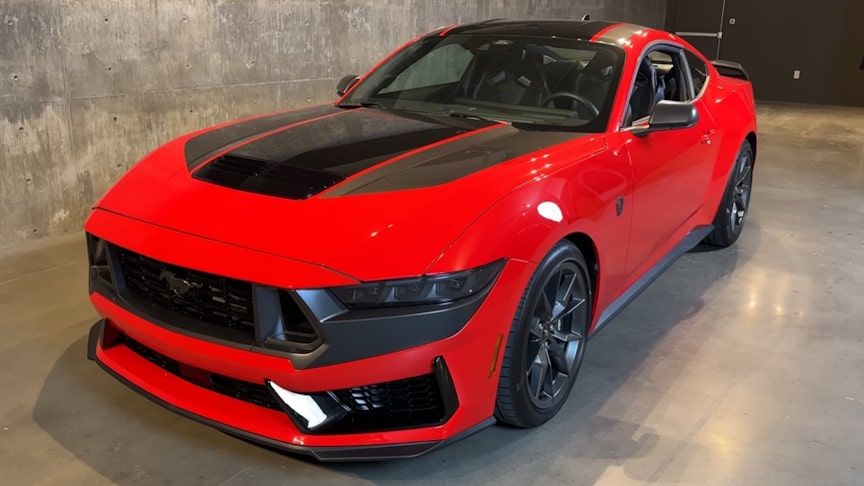 source.image: Doug DeMuro
The exquisite top-of-the-line coupe built to be revered. Celebrate your ascent to the top with your Ford Mustang Dark Horse. Rocket forward with the naturally aspirated Gen-4 5.0-liter Coyote V-8 engine, producing 500 horsepower, 418 pound-feet of torque, and 7,250 revolutions per minute.
A new look combines classic motifs with modern design capability. The first generation influences the car's broad sprinting stance. Designers utilized a low, horizontal brow and widened rear haunches.A Design Series Appearance Package lets you add Sinister Bronze alloy wheels and related badging.
Advertisement
Dark Horse Interior and Appearance Package:Behind the wheel, a large 12.4-inch instrument cluster display is now mounted side by side with a 13.2-inch touchscreen that now sits up high, rather than below a pair of air vents as it did in the outgoing car. The new screen is large and bright, though it is placed a bit far away from the driver.