Access a world of adventure with the Bruder EXP-4 – the ultimate off road camper trailer. The Bruder EXP-4 is the benchmark for capable, compact fully off-road camper trailers. Intuitive technology and unrivalled quality allow you to access the most remote of locations with ease. Leave the crowd behind.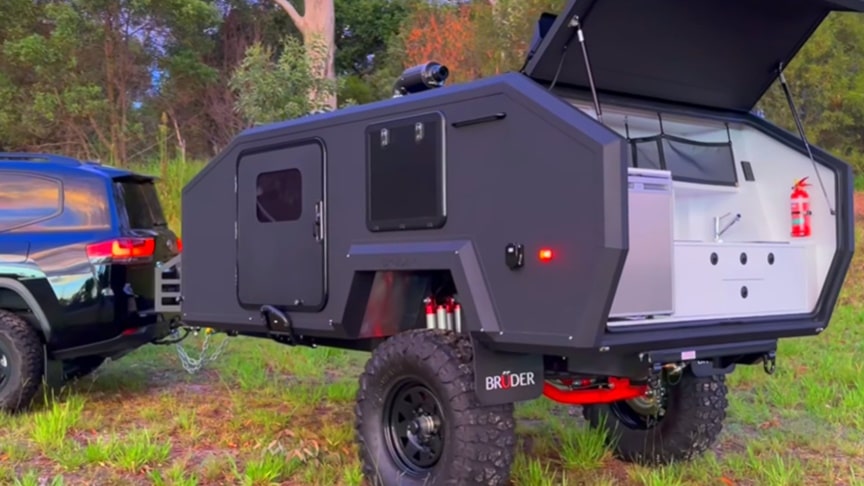 The patented Bruder suspension system has revolutionised off-road adventure and camping, with the Bruder EXP-4 able to level out uneven terrain and counteract steep slopes on the move.Designed to soak up bumps, undulations, and corrugations like no other off-road, off grid camper trailer, you will only get there with a Bruder.
The body cell has been engineered to handle up to 10 times its own body weight, and tested for durability in 50°C (122°F) ambient heat and -20°C high altitude conditions.
Advertisement
Internally the EXP-4 offers a huge sense of space. With plenty of storage woven through the streamlined design the interior can be tailored to accommodate young children, and a roof-top tent can also be optioned, to provide sleeping for families of six.