The Bruder EXP-6 Stealth Edition has been designed in 2 different models.The EXP-6 PT features the patented Bruder roof lifting mechanism. You can lower the roof when storing or towing your Bruder, and raise it when you reach your destination with a simple press of a button on the Bruder control tablet.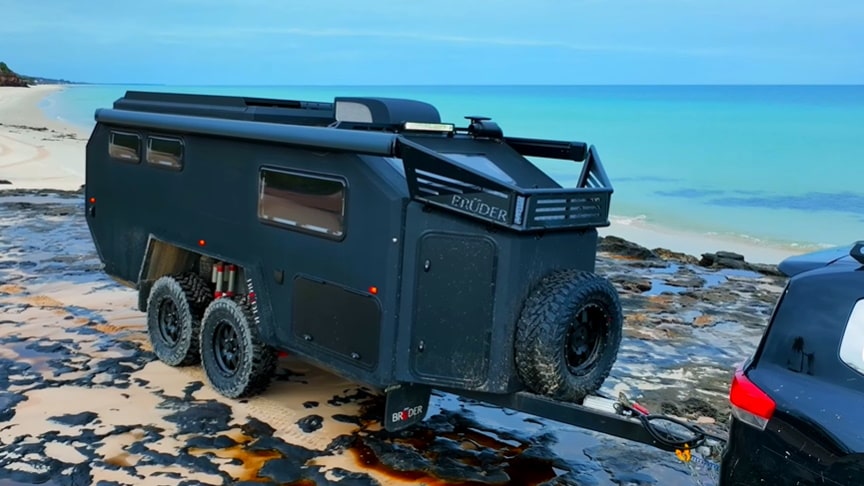 The EXP-6 GT has a fixed roofline making it taller than the PT with a higher level of insulation for extreme climates and provides additional storage.Designed to meet the essential needs of the modern adventurer, The Bruder EXP-6 Stealth Edition gives you confidence to handle the most difficult terrains with ease.Remote adventure made real.
Designed to be aerodynamically streamlined means efficiency and fuel economy are maximised both on and off-road.The composite body is lighter than conventional materials, is immensely strong and offers a raft of benefits to ultimate the off-road explorer.
Advertisement
Internally, space, comfort and luxury finishes make exploring a dream. Add to that an efficient two-way kitchen and you have everything you need to get away in all four seasons.Every Bruder EXP-6 trailer also features an external pull out kitchen so you can make the most of the remote destinations only a Bruder EXP-6 can take you.