Bruder the Australian-based company has earned a reputation for offering a superior quality in the world of luxurious off-road camper trailers that are as rugged as are versatile, providing vast amenities in a compact package. Simply because they focus on nothing else, and recently, they've unveiled their newest addition to the family, the EXP-7.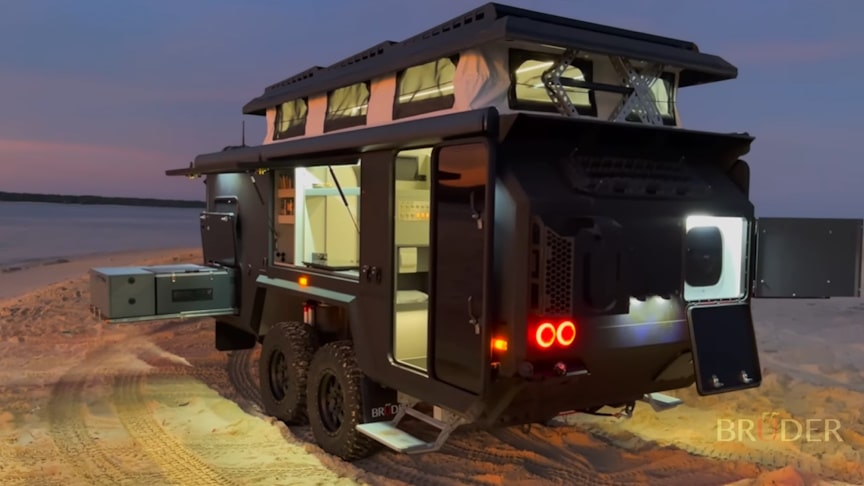 The EXP-7 is the ultimate off-road performance camper trailer and has been designed in two formats that can be tailored with a variety of options, ranging from internal upholstery to personalised external finishes.The EXP-7 PT features the patented Bruder roof-lift mechanism, allowing you to lower the roof when storing or towing your trailer.
The EXP-7 GT has a fixed roof offering faster set up with better insulation for more extreme climates.The EXP-7 inherits the coveted two-way and slide-out kitchen from the beloved EXP-6. Prepare gourmet meals while relishing the breathtaking views of nature, thanks to this incredible feature.
Advertisement
But what truly sets the EXP-7 apart is its unparalleled internal layout, meticulously crafted to blend functionality with luxury finishes. Every inch of this masterpiece has been thoughtfully designed to create an ambiance of refined elegance. Immerse yourself in a world where style meets adventure, where comfort meets exploration.