Whilst today we consider BMW a strong automotive brand with a keen following, the situation was very different in the mid 50s whereby the company was facing bankruptcy. The company had created beautiful vehicles like the 503 and 507 which were luxurious, head turning motors; but here's the thing, they were making losses on every sale. So to survive, BMW had to change their tactics entirely.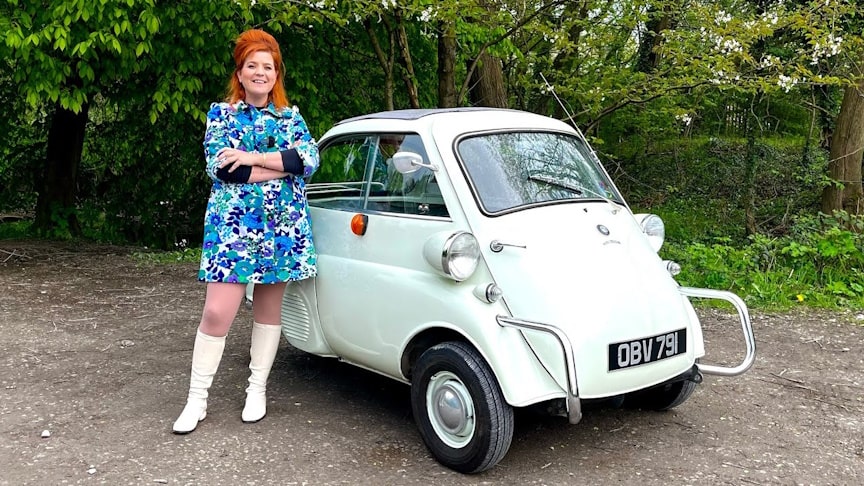 source.image: idriveaclassic
They needed to come up with a cheap car which would be an instant success, make the company money without years of investment into design and needed little in the way of development. I bet nobody in those initial meetings thought a fridge maker would save the day, but that's exactly what happened at the 54 Turin Car Show where Iso Rivolta were debuting a three wheeled car with a giant door on the front which they'd named the Iso Isetta. Watch the video from idriveaclassic for more info:
In the early days, the slightly refined design was fitted with a modified version of the 250 four-stroke engine which had been used in the R25 motorcycle, giving 12 horsepower. However, by the point this particular example was sold, BMW had introduced a 300cc engine – which still retained a top speed of 53mph.
Advertisement
It's also worth noting that the gearbox on this is a four speed manual with reverse – the onus was on the owner of the vehicle to blank off reverse if they were only driving on a bike license! No automatic transmission units were ever fitted to these as standard.Like many mid century classics, the Isetta has a lively club and social scene through the collective microcars groups and parts are still obtainable to some degree, making them despite their small stature, a very usable classic and one which can be maintained and enjoyed.