The all new Bruder EXP-8 offers a vast interior spectacular self sufficient power capability and true go-anywhere capability.The new EXP-8 is a trailer that has been built for all seasons and all environments.Setting a new standard for the ultimate in adventure, its breath-taking modern aesthetic blends with technological sophistication, creating a transformational experience for the most discerning explorer.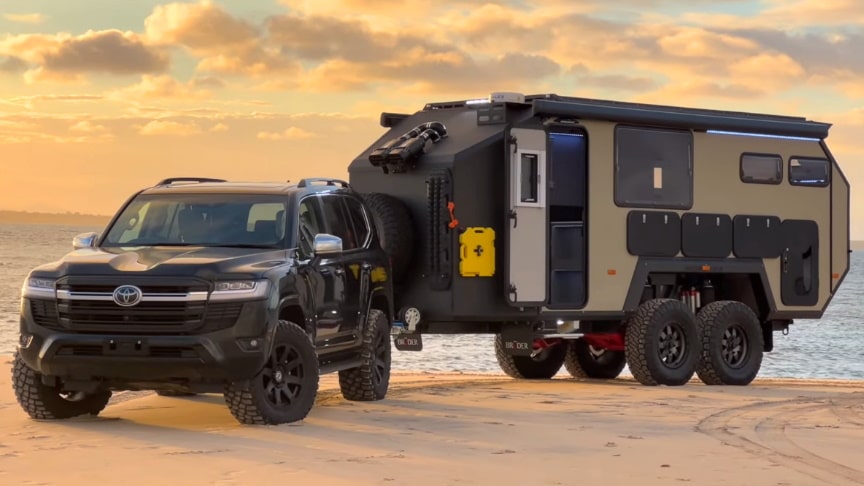 The EXP-8 suspension has nearly three times more usable wheel travel than its nearest competitor and it traverses undulating and uneven terrain effortlessly. This means sublime ride quality, plus the ability to calibrate its height to suit different tow vehicles, and level out on virtually any sloping camp spot.
Intelligent, lightweight construction has been designed to meet the demands of extreme terrains and climatic conditions without compromise and the internal living space provides all the creature comforts you need, whether you are travelling solo, as a couple or with the family.
Advertisement
Tough and capable on the outside, luxurious and sophisticated on the inside, the all-new Bruder EXP-8 sets a new standard for the ultimate in adventure./Bruder