Truly Unique Bicycle that Walks. In today's video I want to show you symbiosis of bicycle and walking robotic creature Strandbeest!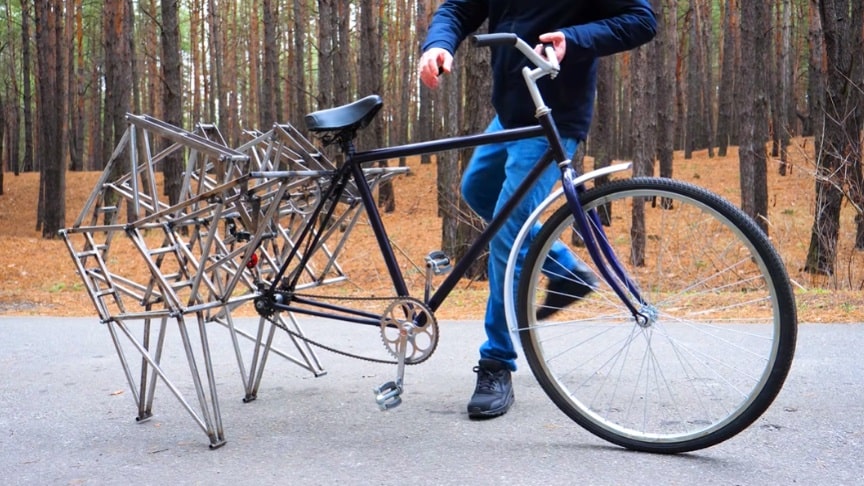 source/image: The Q
This creation by The Q is half bike, half beast with a front wheel, three functional legs and over 400 handmade components.
The designers used a single-speed bike as the base and added the rear linkage.Pedaling the bike drives four walking legs in the rear.
Advertisement
As we can understand here "The Q" was inspired by Theo Jansen's remarkable Strandbeest, artists at the industrial design collective CARV have created a Strandbeest Walking Bike, which employs the same glorious principles of physics found in Jansen's creatures.