The HyperGoGo GoKart Kit is the perfect accessory to your hoverboard, through our clever linking system you can attach any hoverboard straight onto the kart and be ready to go within a few minutes.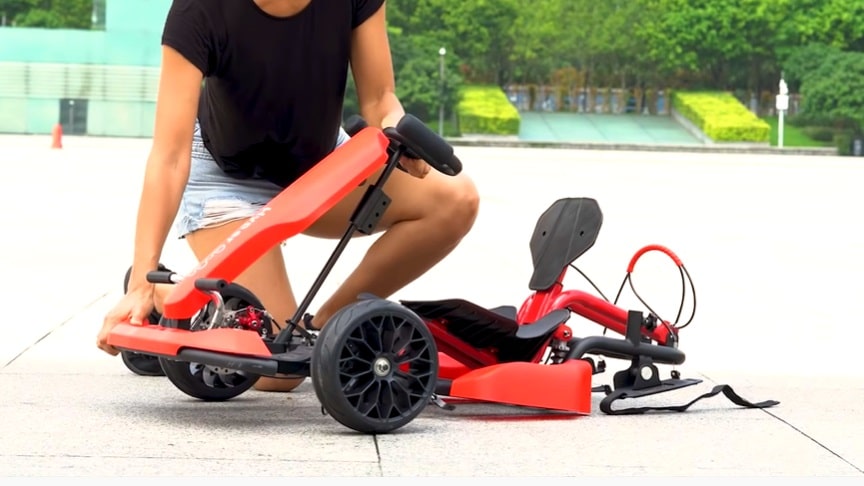 source/image: HyperGoGo GoKart
With both kids and adults all around the world using and enjoying their hoverboards, the GoKart is designed for all of them./read more: hypergogo
A well designed metal frame extends on both hight and width to adjust to the user of all ages, making for the perfect gift.
Advertisement
Accelerate and reverse with our hand-lever, and brake with our industry standard disc brakes built-in.Built in Shock Absorbers give you a smooth ride on any surface, while keeping you safe from any injuries.Metal body keeps the kart durable and sturdy.