Get the best of both worlds and hit the trail with this powerful electric reverse trike. With the leaning ability and twice the torque of an avg sport motorcycle, and double the traction and stability at the front wheels, you'll be cornering faster and can easily navigate around obstacles on the trail. This machine handles like a motorcycle, only better.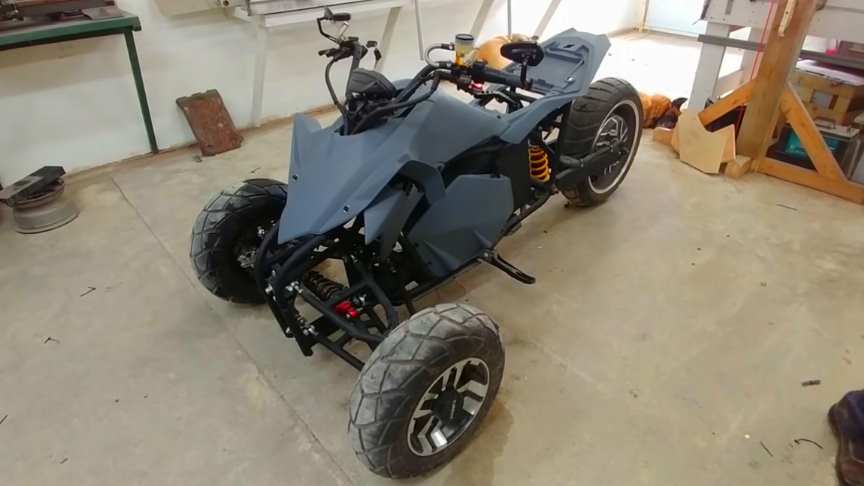 source/image(PrtSc): James Biggar
It's technically a (Frankenstein) conversion, using a modified late 1980's Suzuki 250 Quadrunner chassis, and Yamaha Banshee hubs, brakes, and steering knuckles, though a Banshee or Raptor chassis would be better because it would require less modification to adapt to a leaning suspension and incorporate a swingarm.//James Biggar
The swingarm is attached to and supports the main frame with a rear shock absorber from a Suzuki GSXR 1000 motorcycle, which includes a dog bone progressive dampening linkage (a KTM progressive dampening shock absorber is a good substitute for the GSXR shock and linkage).
Advertisement
The drive system uses a 12 kW/24 kWp (30 hp) electric QS hub motor mounted in a 17″x6″ alloy wheel.The motor is controlled by a KLS72601-8080H programmable controller with regenerative braking, forward and reverse features from Kelly Controls.//James Biggar