In this video I am building a motorized bike using a cheap Chinese conversion kit I bought on Aliexpress.While browsing Aliexpress I came across these kits and I wondered if for that low price (115 EUR) it could be any good.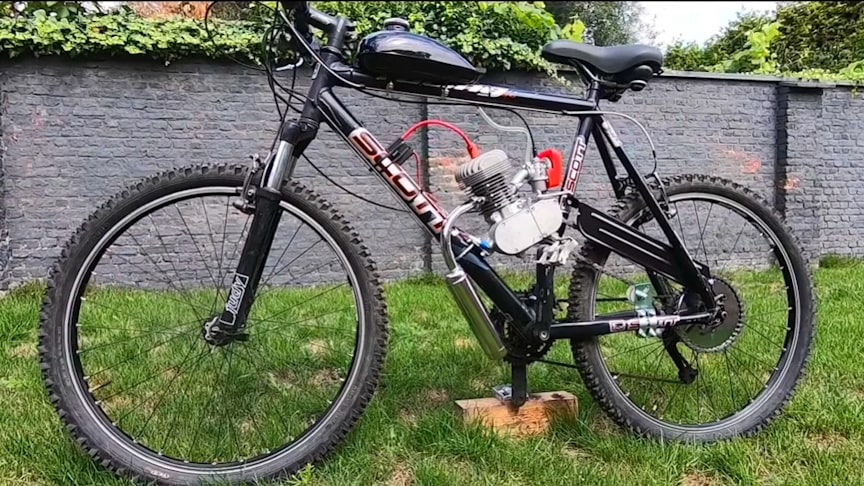 source.image: HennyButabi
So I ordered one to try it out. It took around 3 hours to install everything. The manual is clear with pictures.Build quality of the motor is rather poor. Also quality of the hardware is, als always with Chinese stuff, really poor. You have to pay attention not to round or break off bolts. Watch the video from HennyButabi for more info:
But keeping in mind all this costs only 115 EUR delivered to your door, it's really not that bad. Although the motor is not really powerful for beeing 100cc two stroke, it's kind of fun to drive.
Advertisement
The top speed is around 37 km/h, which is fast enough for standard bike brakes. (In the add they claim a top speed of 55 km/h).So my conclusion is for that price it's a good buy!