Rammed earth is an ancient building technique that has been modernized to be stronger, more durable, and energy efficient with the addition of structural components like rebar as well as insulation. SIREWALL is the acronym for this modernized green building technique and it stands for: Structural Insulated Rammed Earth.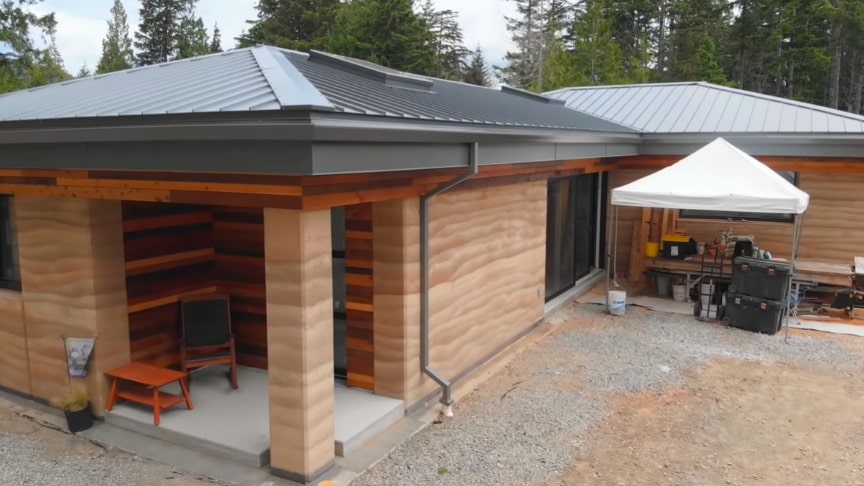 source/image(PrtSc): Exploring Alternatives
In this video, we're meeting Tony Johnson from Earth House Holdings to learn about rammed earth construction, and to get a peek at the rammed earth home he is building for his family in British Columbia, Canada.
The rammed earth mixture in this project contains soil aggregates (~90%), cement (~9%), and pigment (less than 1%). It is mixed and deposited into plywood forms, then it is rammed with a pneumatic tamper to squish the earth down, and finally, it is cleaned up with a manual tamper. The wall is built in lifts of 6 inches at a time which gives the wall the striations and lines that are typical of rammed earth.
Advertisement
Some of the benefits of rammed earth as a green building technique include the fact that it is energy efficient due to the thermal mass and thermal break created by the insulation. It is also an airtight material which means that there's little heat loss from a poor air barrier. Some studies have also shown that it is fire resistant as well.//Exploring Alternatives