I Built this rolling tool box using 13 10″ pneumatic casters. Well, actually it has 5 true caster's installed & the other 8 wheels are bolt on's (almost).This cabinet tool chest started off as a rolling cabinet way before I ever got it.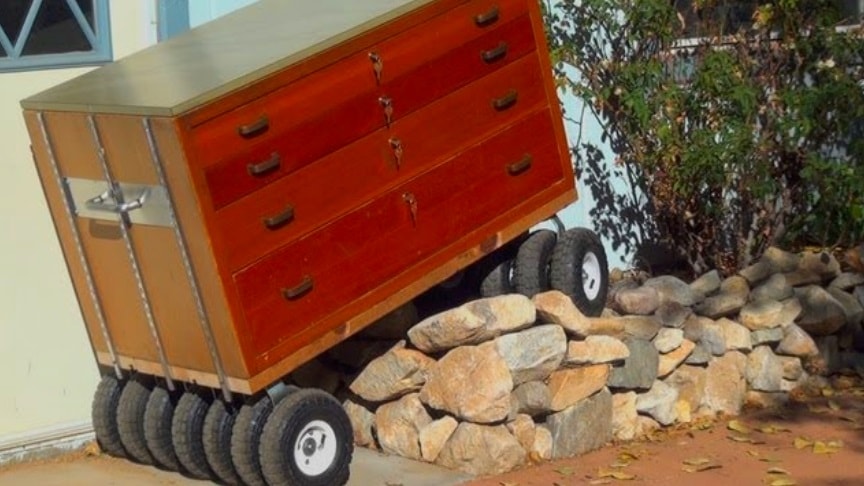 source/image: Mike's DIY Projects & More
It's a duplicate of the 3 I installed in the garage earlier this year, I was lucky again to score one more of these boxes. I needed a roll-away to get my automotive tools to the project out in the back by the twin shed's (where I'm restoring the 1966 Chevy truck).
So when I got another wooden rolling cabinet this past summer & couldn't wait to build it into a monster tool box. Once I installed the 4 caster wheels to the "new" rollaway it was time to modify them to accommodate the other 8 wheels.
Advertisement
It rolls great, can handle lots of weight, its functional as intended & it looks pretty cool.This 13 10″ wheeled home built tool kart can go Anywhere! Take it off road, even the toughest terrain cant slow it down. Perfect for taking out to the field to "pick you're own part" Well, it sounds good anyway!//Mike's DIY Projects & More