The Ocean Cleanup develops technology to rid the world's oceans of plastic. To do so, we need to not only clean up the plastic that is currently there, but also stop new plastic from entering the ocean via rivers.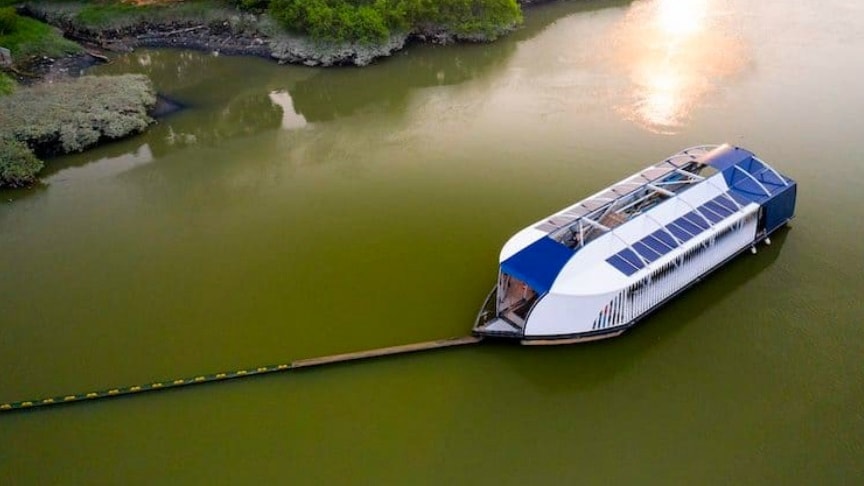 source/image: The Ocean Cleanup
Rivers are the main source of ocean plastic pollution. They are the arteries that carry waste from land to the ocean.The Ocean Cleanup has launched what it calls the world's first scalable solution for removing plastic from rivers.
In order to clean the world's 1000 most polluting rivers, we introduce to you: the Interceptor™. According to the ocean cleanup, the interceptor can extract 50,000 kilograms of trash from a river each day.
Advertisement
The Interceptor is a solar-powered barge with a long floating barrier that extends upstream, funneling debris into the vessel's mouth, where a conveyor belt ferries the trash into onboard containers.Watch the video where the Interceptor is deployed on the river Klang, Malaysia.
Interceptors use floating barriers that catch waste and guides it towards an opening. the current then moves the debris onto a conveyor belt, which extracts the debris from the water and delivers the waste to the shuttle, a processing plant that resembles a barge.