Offroad Pro 1000 atv trailer is our top of the line trailer meant for everyday use and challenging conditions. The trailer is designed for ATVs and UTVs but can be towed with any vehicle equipped with a 50 mm / 2" hitch ball.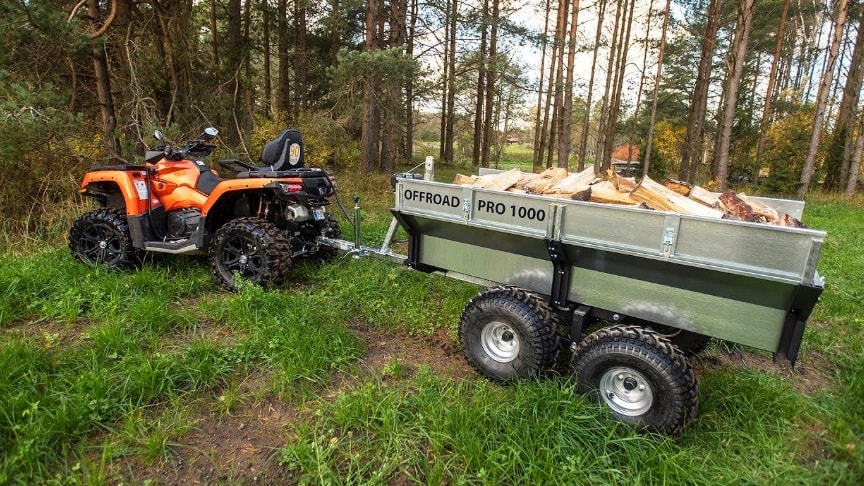 source/image: Iron Baltic
The sturdy galvanized and powder coated steel frame construction means the trailer is also well suited for companies, who require a simple solution for places where larger equipment cannot operate in (like parks, wet and soft terrain, dense forests, etc.).
The 1000 kg / 2205 lb load capacity trailer attached to an ATV does no notable damage to the terrain and is easily maneuverable between trees, allowing access to places outside the reach of larger tractors.
Advertisement
The four wheel tandem axle with wide tyres gives the trailer excellent off road capabilities allowing easy navigation over stumps and across ditches.
Specifications
Strong steel frame structure.
Galvanized and powder coated surfaces.
Tandem axle with 4 wheels.
A load capacity of 1000 kg / 2204 lb.
Manually tiltable cargo box.
Removable cargo box front and rear panels.
Removable cargo box side board height extensions.
Possible to use as a timber trailer.