The SNECMA C.450 Coléoptère was a vertical take-off and landing (VTOL) aircraft that was designed by the French company SNECMA and manufactured by Nord Aviation. While work on the aircraft proceeded to the test flying phase, the project never progressed beyond experimental purposes.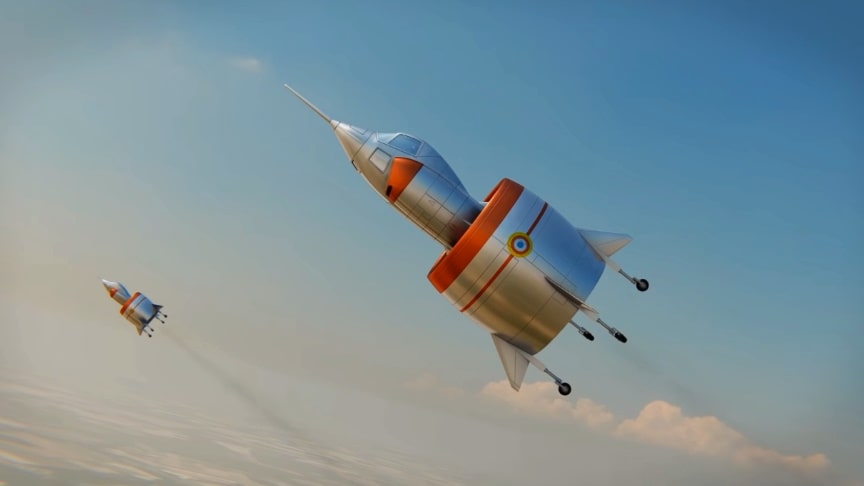 The Coléoptère was one of multiple efforts to produce a viable VTOL aircraft being conducted around the world throughout the 1950s.The Coléoptère featured a central core akin to the Atar Volant, but differed in that the fuselage was surrounded by an annular wing greatly resembling the proposals made by von Zborowski.Video by: Mustard
Aerodynamic control and stability was regulated by a series of four triangular winglets, which were installed upon the outwards side of the annual wing; however, these were only effective during conventional horizontal flight. Instead, control while hovering was provided by a series of deflecting vanes within the engine exhaust. The undercarriage of the Coléoptère consisted of four relatively compact castored wheels.
Advertisement
The pilot controlled the aircraft from within an enclosed cockpit; however, the pilot's position was somewhat unorthodox. To accommodate the changing orientation of the aircraft between vertical and horizon flight, the pilot was seated upon an ejector seat that would tilt appropriately to match the flight mode of the aircraft.The intakes for the powerplant, a single SNECMA Atar axial-flow turbojet engine were positioned on either side of the cockpit.//