The Astro van that Miranda and Kyle had been using for their occasional road trips has been replaced by a more spacious 2021 Ford Transit! The van has a sizable kitchen with an induction cooker and a fridge with a retro appearance. In addition, there are several upper cupboards for storage, a pantry, and room for extra items.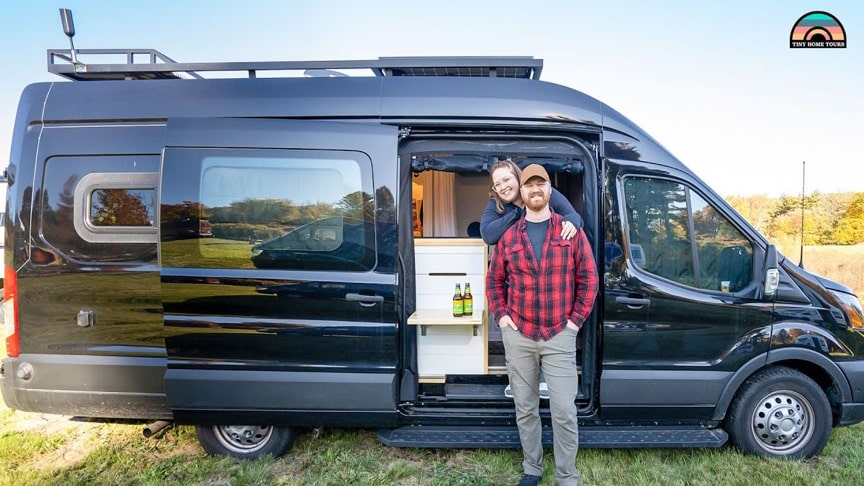 source/image: Tiny Home Tours
One of its distinctive features is the U-shaped diner layout in their van, which welcomes guests with plenty of chairs and can be converted into a bed.
Also, there is storage behind the dining chairs, ideal for keeping linens and other stuff. They save room by stuffing pillows with extra blankets and bulkier clothes!
Advertisement
Their van's complete shower and Nature's Head composting toilet are two other noteworthy features that give it the feel of a mobile home. The garage is exceptionally well-organized, with numerous storage spaces for all their water storage, electrical, and outdoor equipment. The van also has a roof deck with a fixed ladder, ideal for enjoying the scenery and the great outdoors!/source