People use boats for all kinds of reasons, and in the same way, there are all kinds, shapes, sizes, and ages of locks used for waterway navigation across the world. Freight is big business. "Shipping" got its name for a reason, and we still use ships to move a lot of our stuff.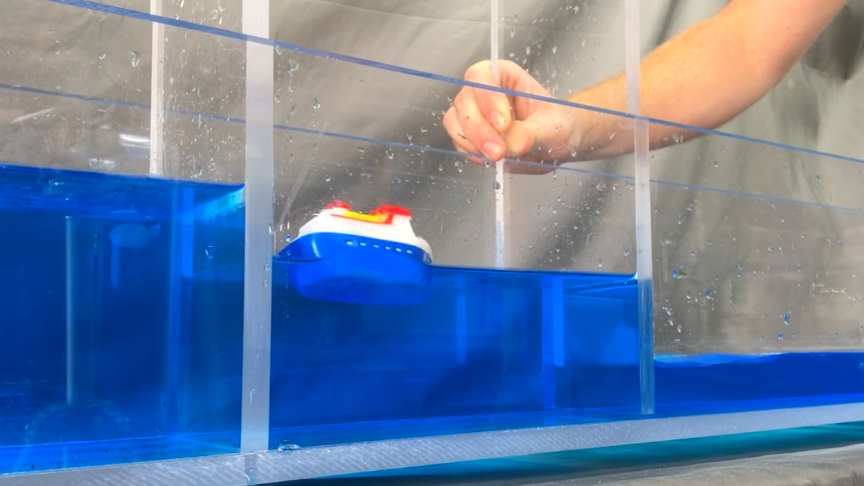 source/image: Practical Engineering
The video provides a basic summary of how locks work, including an explanation of the water saving basins used on the new locks at the Panama Canal.The way a lock works is dead simple. And of course I have a little demonstration here to make this more intuitive.For a boat going up, it first enters the empty lock. Watch the video from Practical Engineering:
The lower gate is closed. Then water from above is allowed to fill the lock. This is usually done through a smaller gate or a dedicated plumbing system, but I'm just cracking the upper gate open. Once the level in the lock reaches the correct height, the upper gate can be fully opened, and the boat can continue on its way. Going down follows the same steps in reverse.
Advertisement
The boat enters the full lock. The upper gate is closed, and the water in the lock is allowed to drain. Again, I'm just cracking the gate in the demo, but this is often done through a slightly more sophisticated way in the real world. Once the lock is drained, the lower gate can be fully opened, and the boat can continue on.