Canoo unveiled a new electric pickup called American Bulldog.Sculpted with grit, powered by innovation. The American Bulldog is paving new trails for the next generation of EV technology.A powerhouse of engineering, this vehicle sets a new mobility standard and reflects the grit and resolve of the American people.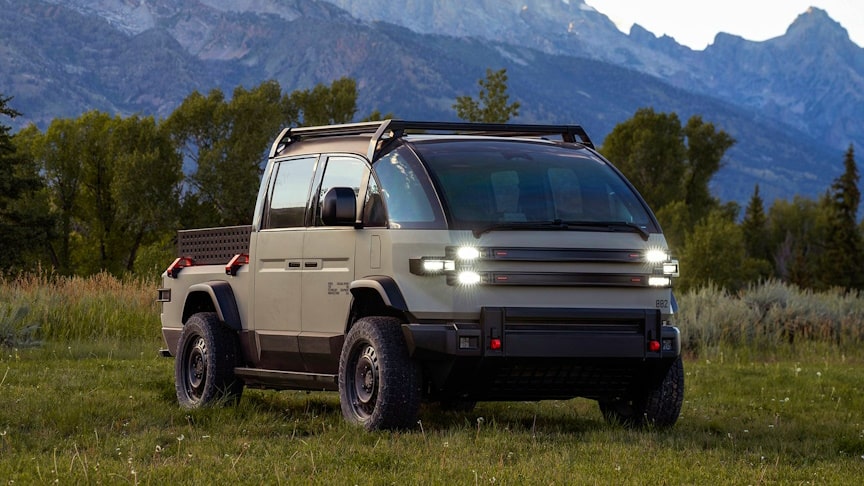 source.image: Canoo
It combines striking design with world-class performance while emphasizing minimalism with maximum functionality for work, adventure, and service. On two wheels or four, this vehicle performs like a battleship. The vehicle's strength comes from its honeycomb design.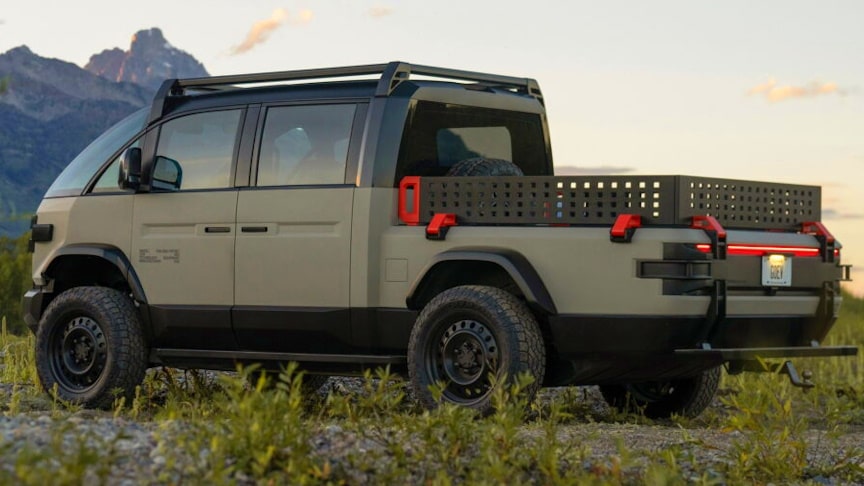 source.image: Canoo
It's strong and rigid but almost soars like an eagle through harmonized steer-by-wire and brake-by-wire systems.Driven by Canoo's continuous advanced technologies, this high-tech marvel is entirely different on the inside and on the outside. Most engineers wouldn't believe what Canoo has achieved: this vehicle is a masterclass in form and function.
Advertisement
Inside, Canoo designers added military-style bags on the door cards, orange details, and matching graphics on the infotainment display.The American Bulldog is touted as a minimalist, functional off-road pickup truck designed for work, adventure, and service.
The truck is 201 inches long, with a 9.2-inch ground clearance and 31.5-inch wading depth. Canoo has hinted at features like 2- or 4-wheel drive and steer- and brake-by-wire systems.The new model could share the 600 hp 447 kW / 608 PS electric powertrain and all-wheel-drive system with the Screaming Eagle prototype.