Are you amazed at how easily you can raise and lower your car windows by just pressing a button? The mechanism inside your car window is so compact and smart that the window always moves straight and smooth.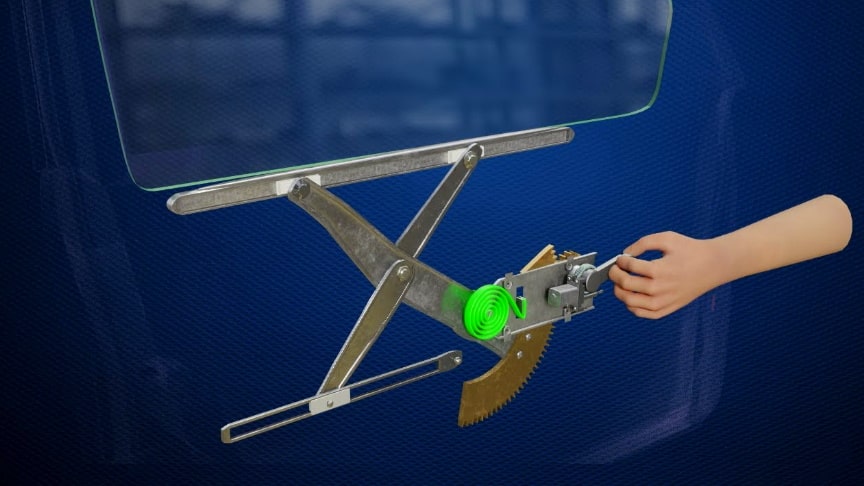 source/image(PrtSc): Lesics
Also, you might have noticed that you're not able to move the window even if you try to push it down or pull it up manually. Let's understand the tricky mechanism that controls your car window.
The mechanism that moves the window up and down is called the window regulator.Manual window regulators use a hand-operated handle to raise and lower the window. Window regulators are mounted inside the door panel, out of sight and out of mind until they don't work.
Advertisement
Power windows or electric windows are automobile windows which can be raised and lowered by pressing a button or switch, as opposed to using a crank handle.Most car door windows retract downwards into the body of the doors and are opened either with a manual crank, or switchable electrical motor (electric car windows other than the driver's window can usually be controlled at both the door itself and centrally by an additional control at the driver's position)./ Lesics