The new, "Light Weight" F-100 from CARF-Models is an impressive example of what is possible today in composites. The very thin wing and stab sections require the use of carbon fibre in abundance to be strong and stiff enough.The main structural parts have more scale details than most other composite planes, and the sheer amount of small scale parts included in the kit is really setting it apart from the rest of the pack.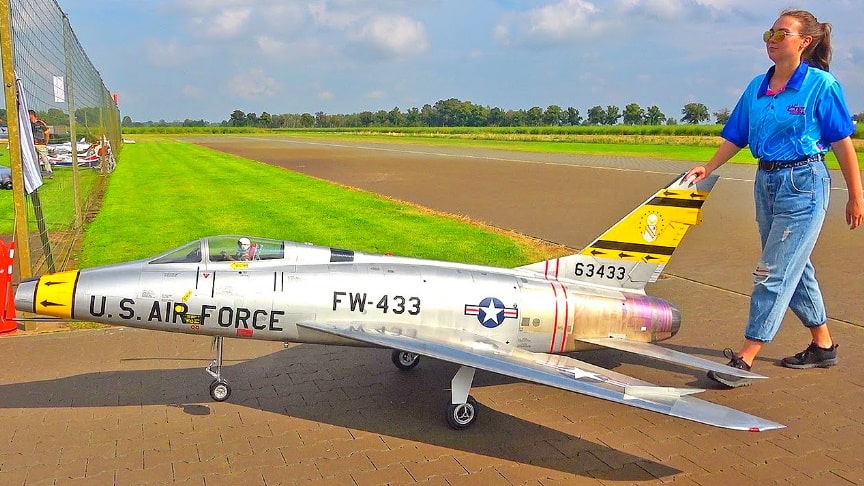 source/image(PrtSC): DIGITAL RC
This RC airplane has a length of 3.6, a wingspan of 2.50m and is powered by a Turbine JetCat P220 RXi engine. The take-off weight of the airplane is 35kg. Pilot: Frank Westerholt
The flying characteristics represent what everybody expects from a Super Sabre. And some. No scale jet could be slicker, faster, still more docile and neutral than an F-100.
Advertisement
The CARF-Models F-100 does everything that much better, slicker, faster and more docile and neutral than any other F-100 on the market. Simply due to its massive size, strength and stiffness.The basic kit includes already the linkage-set for the rudders , linkage set for gear-doors, gear-door covers , linkage system for elevator and canopy lock./DIGITAL RC