Carlex Design has launched a new six-wheeled version of the Mercedes-Benz X-Class that has the suitably outrageous moniker the Exy Monster X Concept Dubbed the EXY Monster X.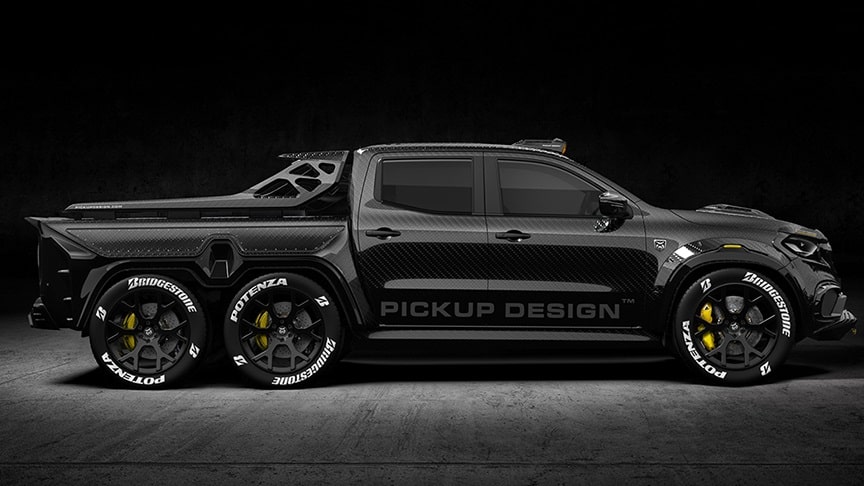 source/image: Carlex Design
Besides the extra set of wheels in the back, the first thing you're probably noticing is the abundance of carbon fiber. That's because the entire body is made out of it.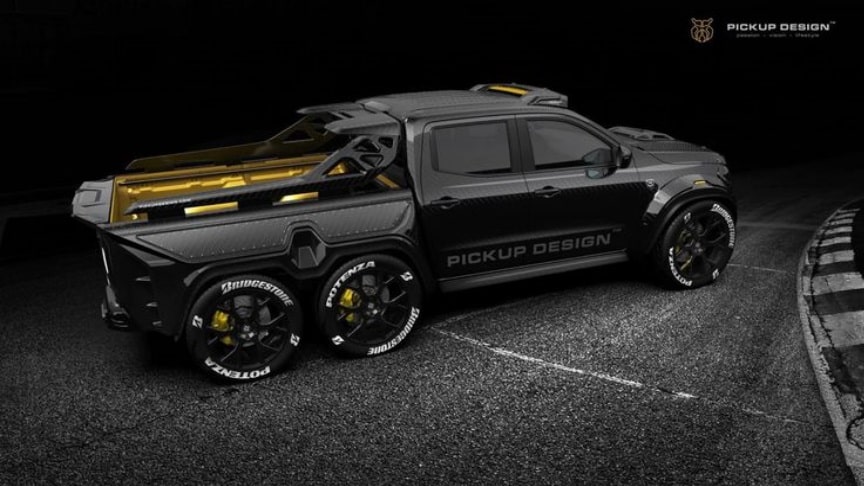 source/image: Carlex Design
The car might be powered wiht ae 3.0-liter turbocharged V6 diesel with 258 horsepower and 406 pound-feet along with the seven-speed automatic transmission sourced from Nissan.
Advertisement
There is still no image of its interior, but if judged by the 'shorter' Exy version presented last March, this EXY 6 × 6 Concept will probably include new seats, leather and carbon fiber.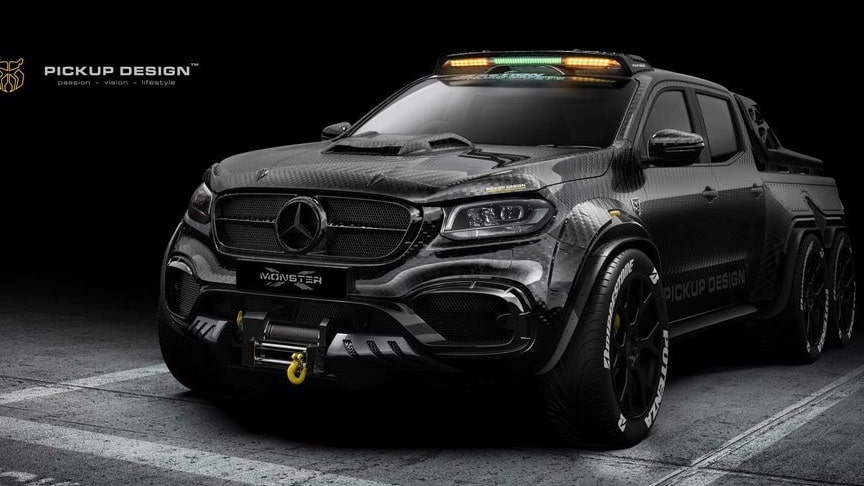 source/image: Carlex Design
Carlex Design will supposedly begin a one-off production of this monster soon. There is also a large-scale paneling above the cargo area, a scary X as the tailgate and a new rear apron, which houses rather naughty tailpipes.The car also looks significantly taller than the original./via/read more: Carlex Design