Motorcycle with Vertical single cylinder engine. A monowheel is a one-wheeled single-track vehicle similar to a unicycle.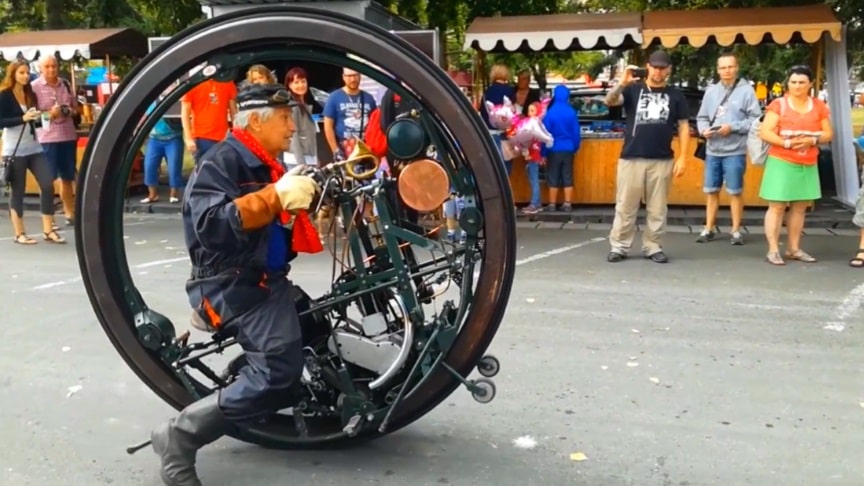 source/image: WildlyFunny
Instead of sitting above the wheel as in a unicycle, the rider sits either within the wheel or next to it. The wheel is a ring, usually driven by smaller wheels pressing against its inner rim.Monowheel Motorcycle 1894 – Einrad Motorrad on steam show 2018.
Most are single-passenger vehicles, though multi-passenger models have been built.A replica of the original design of Erich Edion Puton, using a vertikal De Dion engine.This replica uses a old Ariel engine. The real one was built in Paris in 1910, and bears testimony to human folly at its most ingenious.
Advertisement
The 1910 Edison-Puton Monowheel on show at Cholmondeley has the frame, rider and a 150cc De Dion engine enclosed by the wheel.It has been restored by Ferdinand Schlenker of Sexau and is fully operational, being frequently demonstrated by Mr. Schlenker in the Museum carpark.The engine is a 150 cc single-cylinder De Dion giving 3.5 HP.