A revolutionary drivetrain concept that sets new standards in mechanical and aerodynamic efficiency, eliminating the need for derailleurs and chains.To achieve ultimate efficiency, Driven utilises 21 CeramicSpeed hybrid bearings.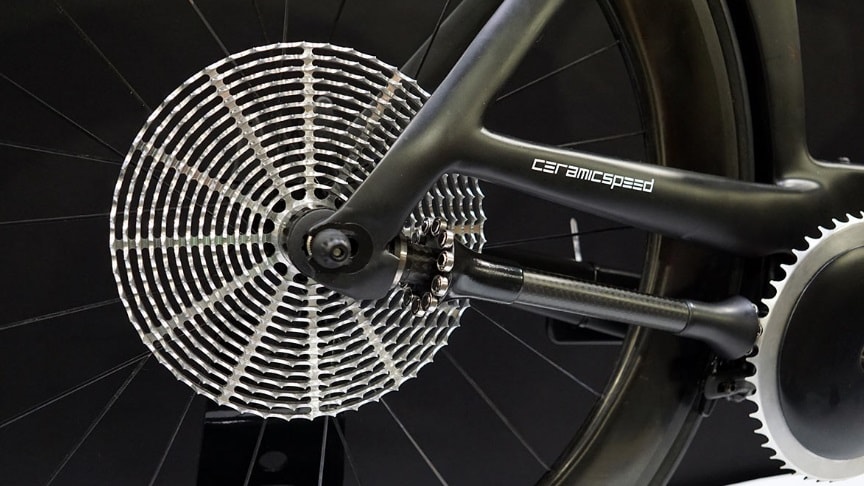 source/image: ceramicspeed
Each bearing contains unique ceramic balls that are 58% lighter and 2.3 times harder than traditional steel, increasing the speed of the bearing by 30-50%.Each bearing works in harmony to deliver greater power, playing a pivotal role in performance and speed.
Just over one year ago we unveiled our revolutionary bicycle drivetrain concept—Driven—a development project that originated from a desire to pursue a 99% efficient drivetrain. Since the introduction of Driven at Eurobike in 2018, our team have been relentless in their pursuit to innovate and further develop the concept.
Advertisement
Widely considered a monumental task, our R&D team have achieved a major engineering breakthrough in shiftabilty after only 14 months since unveiling the original concept. Driven now comprises a fixed front pinion and a patent-pending, wirelessly controlled, electronic shiftable rear split-pinion.
Since unveiling Driven in 2018—a revolutionary drivetrain concept which eliminates the chain and derailleurs—we've taken several major steps to further the development.In 2019, we joined forces with bicycle giant Specialized in a collaboration to put the chainless system through its aero-paces.Jason Smith, our CTO and the Project Lead behind Driven, talks about the road until the aero test.