We are stoked to present the 4ocean Mobile Skimmer! We custom manufactured this vessel to expedite the process of collecting accumulated plastic out of the ocean. We have been testing the vessel locally, and are excited to deploy it at our international locations where it can have the most impact. Stay tuned for updates.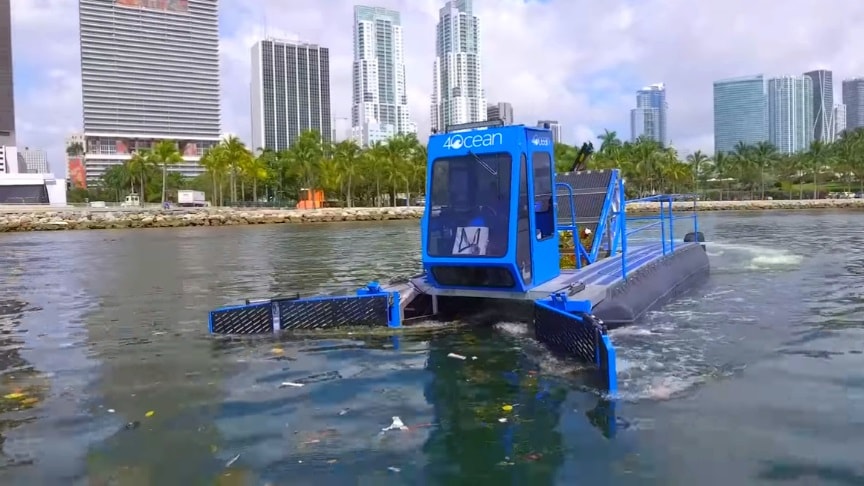 The 4ocean Mobile Skimmer makes it much quicker and easier to clean plastic litter out of the water, though. It's being tested locally, but has been working great so far. Hopefully more of these will be made so that people all over the world can help clean up the environment.
4Ocean is a global movement actively removing trash from the ocean while inspiring individuals to work together for cleaner oceans, one pound at a time.4ocean has removed 4.7 million pounds of trash from the water since 2017, and created more than 300 jobs in the process.
Advertisement
4Ocean makes and sells bracelets from recycled plastic that they collect. 4Ocean Bracelets are made from recycled glass bottle and post-consumer recycled water bottles. Every 4Ocean Bracelet purchased helps fund the removal of 1 pound of trash from the ocean from both onshore and offshore cleanups.