A vehicle as compact and manoeuvrable as a van, but with better insulation and more interior space. That sounds like the right vehicle, doesn't it? If you are looking for just such a motorhome, then we have a great choise for you, the Challenger Challenger 217GA by Challenger-Motorhomes.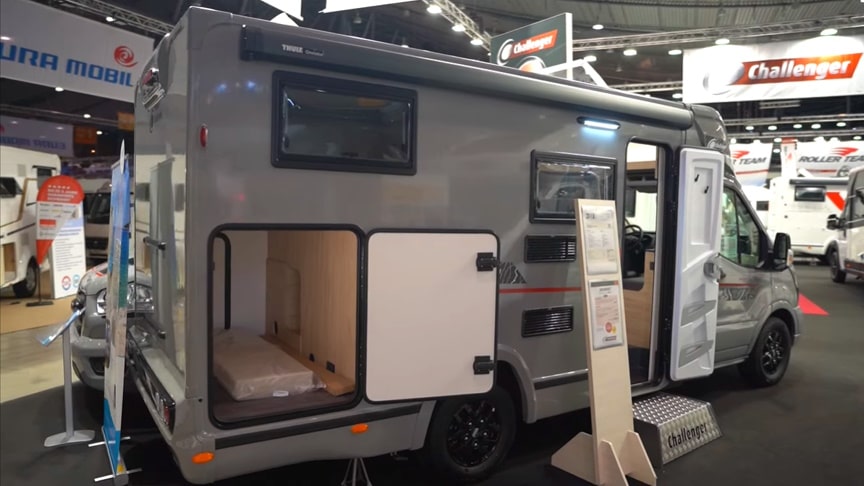 As compact and easy to handle as a van, the S217 low profile offers more space inside and improved insulation. It features ample storage, a modular bathroom and twin beds which can be converted into a "king size" double.The base vehicle of both vehicles is the Ford Transit with a standard automatic transmission with 170 hp.
This is just one of the many benefits of standard equipment. Driver assistance systems include cruise control, a speed limiter and a start-stop system.When entering the vehicle, the first thing that strikes you is the friendly and bright living atmosphere.
Advertisement
The seating area is juxtaposed with a small bench that creates a homely living room atmosphere.The bathroom is directly behind the bench. The furniture in a light wood look with gray upholstery and details looks friendly and modern.To the left of the front door is the kitchen with a spacious 87-liter refrigerator, a 2-burner gas cooker and lots of storage compartments. One of the highlights is the bathroom with a swiveling partition.
IRP structure: GRP on roof/floor/sides, floor 65 mm thick
6-speed automatic gearbox
Engine 170 HP
Interior cab isothermal shutters
Double-locking windows with combined blinds/screens
16″ alloy wheels black
Panoramic skylight
Built-in and insulated unit step
Exclusive furniture and fabrics