As compact and easy to handle as a van, the S194 low profile offers more space inside and improved insulation. It features ample storage, a modular bathroom and a "butterfly" bed, providing access to the storage on one side and expanding the garage hold on the other.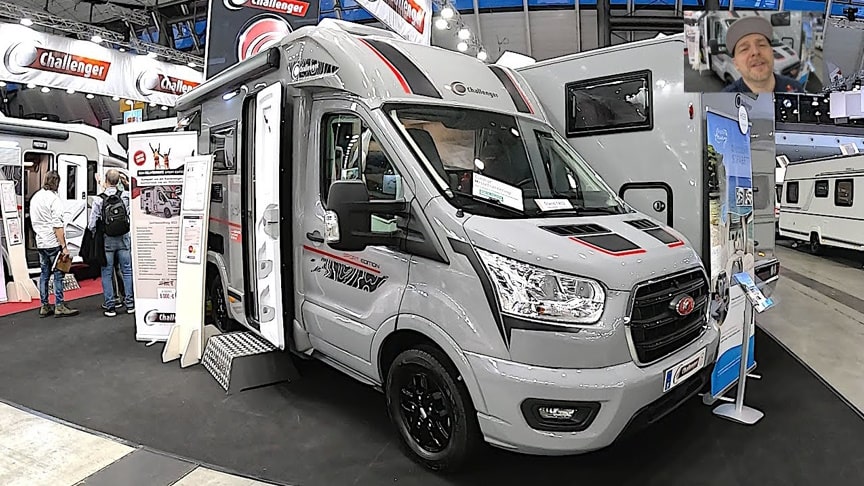 source.image: JARO SPEED
Travel wherever you want, whenever you want, with or without your sport equipment and embrace the Challenger experience.And what about if you opted for even more pleasure with an all-inclusive experience?The Challenger S 194 has a width reduced to 2.10m and 6m long.Its layout offers a transverse bed in a large garage hold, a bathroom with shower and toilet, and a kitchen unit with a large worktop.
It can comfortably accommodate 4 people. The layout designed by Challenger offers a large fitted kitchen and 4 beds: a large fixed bed, 2 extra beds located in the living room and cabin area. Its living room is spacious thanks to a side seat and pivoting cabin seats.
Advertisement
It is offered at a level of equipment and at a resolutely attractive price making this fitted van one of the best quality/price/equipment ratios on the market!A large hold at the rear allows you to carry lots of luggage and even bicycles.Equipped with an auxiliary battery, a solar panel and a 105 liter clean water tank, you can travel comfortably in any season.It is powered by a 170 HP diesel engine and 6-speed automatic gearbox.