Are you ready for adventure in this family camper? The Challenger V114 Max Premium is a compact camper with plenty of space.The car is only 599 cm long, which makes it easy to park and drive around in.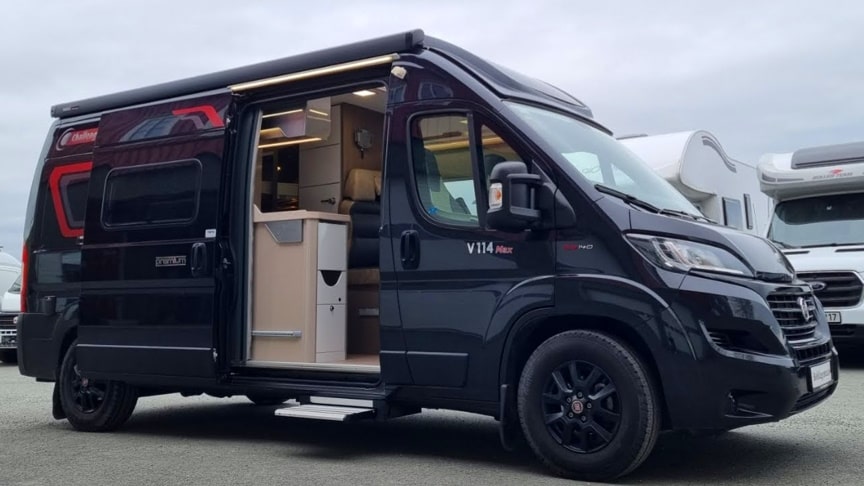 With bunk beds, you have four permanent beds, and in addition, it is possible to put down an extra bed in the front of the seating area if needed. This is a luxurious city camper with all the equipment you could imagine.
The car has a large bed at the back which can easily be lifted up for even more storage space. New Fiat 9-speed ZF automatic transmission. Truma Combi DE allows you to use diesel, electricity or a combination of these for heating and hot water if desired.
Advertisement
The price starts at 66,000 Euro.The car has, among other things, 16″ aluminum rims, bike rack, solar panel, leather interior, skyroof sunroof in the front, outside lighting, electric step, Remis blinds, awning, reversing camera, option to attach a table on the outside, front in the color of the car, NX-10 security alarm with gas alarm and recessed windows that make the car more aerodynamic.
The car's dimensions:Length: 599 cm,Width: 205 cm,Height: 262 cm.