Until now, you had to choose between a van and a motorhome: Challenger has created an intermediate category, the X150, which combines the best of both worlds.It is a compact camping vehicle and a mixture of a panel van and a built-up motorhome. It comes in with chic exterior colors black/white with red trim and even the PDCPD .The molded part for the roof structure looks successful and modern.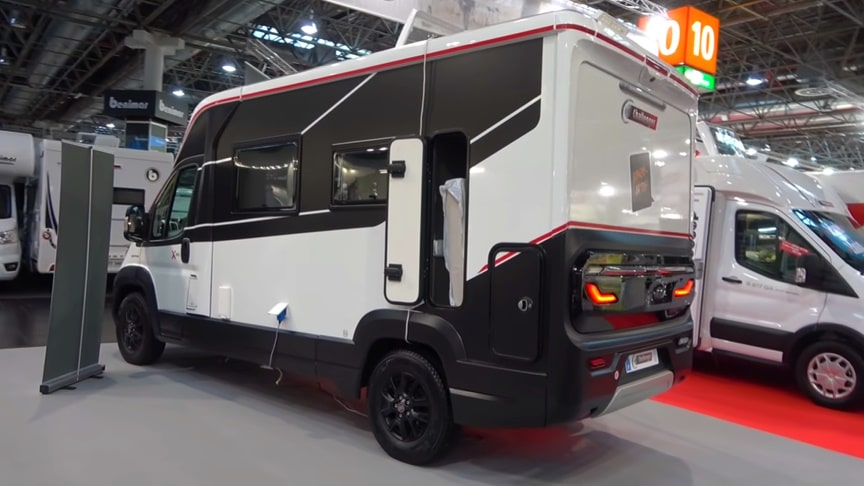 The dimensions speak for themselves. 5.99 meters long and 2.1 meters wide, the mobile built on the Ducato 140 HP engine is hardly larger than the extended Fiat with a long wheelbase, but thanks to its straight walls and 2.75 meters high, it offers almost as much space as a large one.
In addition, the Challenger Combo X150 features a full bathroom. With shower, wardrobe with mirror and folding sink. There is also a mini-kitchen, with a two-burner stove, a sink and a 134-liter refrigerator.
Advertisement
Four people can travel in the Challenger X 150 while it is in motion. The driver and front passenger sit on their pilot chairs, and two further seats facing the direction of travel can be folded out of the two sofas. On the road, the smart lounge (christened Smart Lounge) of the Challenger Combo X150 transforms into passenger seats. And they can carry up to five people comfortably and safely with seat belts at the ready.