The model of the Heinkel He-162 Salamander is a replica of the well-known German Volksjäger in a scale of approx. 1:5. The model is designed for electric/combustion impellers and turbine drives and thus covers a very wide range of drive variants.This model is 22 years old and has more than 80 hours of flight time.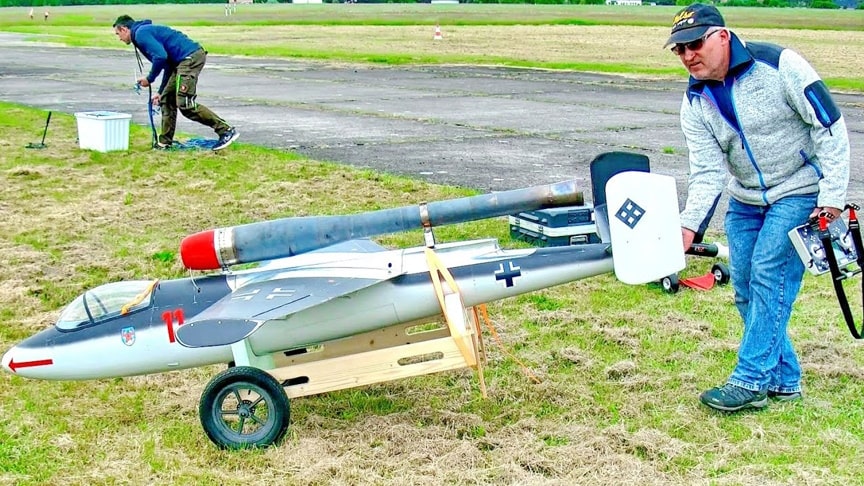 The model is built very true to the original and details are worked into the fuselage. Access to the turbine/impeller is optimally solved through the large cover on the engine cowling. The engine cowling is molded onto the fuselage and is open at the bottom. The wings are attached to the side of the fuselage via an aluminum tube, which considerably simplifies the assembly of all installations and also the assembly at the airfield.
The airplane is a scale of 1/3.5 and has a winspan of 2.00m a length of 2.50m and it weights 14.5kg.The airplane is powered by a 140mm Pulse Jet Engine with 16Kg thrust.The builder and the pilot of this airplane is Jiri Novacek.
Advertisement
The hull is made of GRP/Epoxy and comes with a white or gray topcoat. The wings, the HLW and the SLW are made of Styrofoam/Abachi construction and built up with the appropriate reinforcements. This jet reaches a speed of over 200 Kmh and is equipped with an exhaust jet or pulse jet.