Meet Meg as she gives us a tour of her self-converted van, named Goldie. Meg was going through a divorce with her partner of 15 years when the 2020 pandemic started, which caused her office to start working remotely.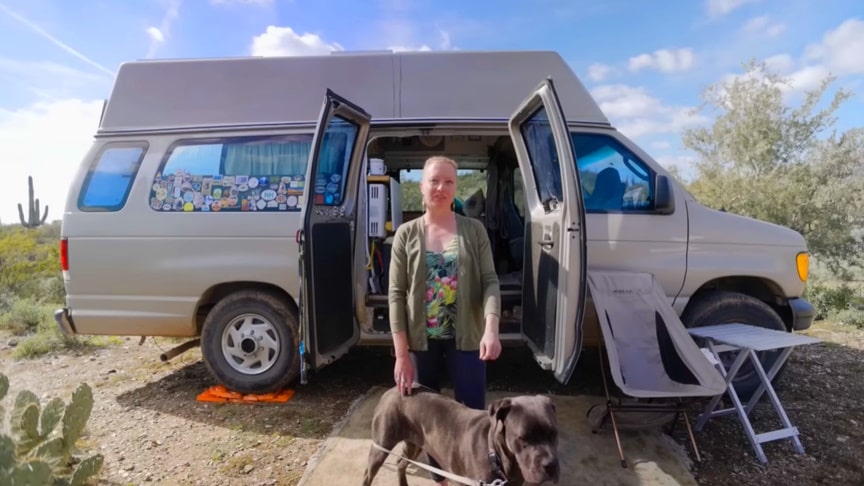 Suddenly she realized that everything tying her to Boston; her ex, her job, & family, were no more, & she was finally free to go where ever she wanted.
After careful consideration, she bought Goldie the van & self-converted it into the perfect home on wheels. As Meg put's it, everything in her home is designed for her specific "functional requirements", so, although simple.
Advertisement
Goldie has everything Meg could ever need to be comfortable living on the road. Featured in her rig is a kitchen with a stove/oven combo, homemade drawers for storage, & a fixed bed.