Caspar Schols built his first shapeshifting house in his mother's backyard as her writing cabin that, by sliding a room-on-rails, could convert into a place to sleep under the stars.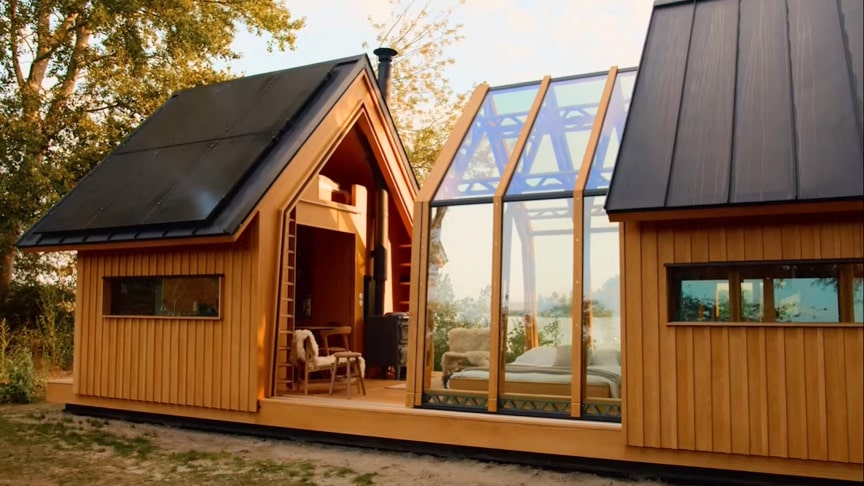 He has since perfected his expandable home with 10 prototypes: his most recent model is robust enough to serve as a primary residence and has a bathtub and guest bed hidden in the floor.
The house can be opened up – on sunny days, for nature-watching, or just to sleep directly under the stars – with just a push. The entire walls and ceiling of the house move, but anyone can propel this 3,000 kilograms (over 6000 pounds) room-on-rails because Schols created a system that is "super low friction".
Advertisement
To create a well-insulated home that has walls that move, Schols and his team designed the rails with wind labyrinths to trap the air and added brushes to any moving surface to prevent airflow.