The NEW 2023 Chausson 788 Motorhome is a modern stylish and practical motorhome with rear height adjustable Island Bed over a large garage beneath, and an electric drop-down bed over the lounge, and can as a result accommodate up to 5 x persons and has 4 x belted travelling seats on board.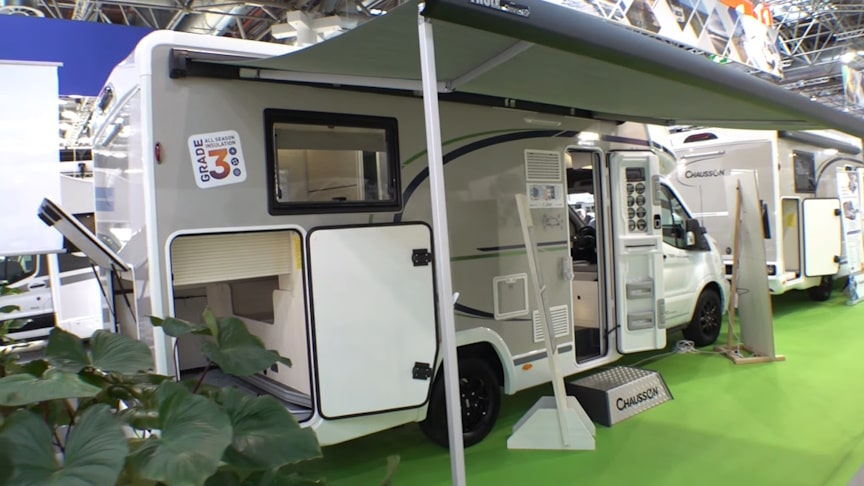 source.image: miniCampers
It has the impressive `car-like` Ford Transit base, 170 BHP performance, and a six speed Automatic Transmission as standard. At under 7.20 m, the 788 manages to combine all the latest sought-after features: A wide island bed (160 cm), garage hold, face-to-face "Smartlounge", bathroom with double partition… It has it all!
The 788 model has the impressive Smart Lounge feature with bench sofas down each side… and a `drop-down` bed nestling high up in the roof space. The IRP bodywork features GRP on the roof, floor and side panels, while the Technibox provides convenient exterior access to the RCD, habitation fuses and fresh water tank. Another key attribute is the garage, which not only has a large door on the offside but also a top-hinged hatch in the rear wall.
Advertisement
Just as important as the lounge in a layout like this is the end bedroom. Here mattress length is 1.90m and width is a class-leading 1.60m, but that reduces on either side towards the foot of the bed. The broader bed has been achieved by shaping the bedside wardrobes accordingly (a hanging rail is fitted on the nearside, shelves on the offside).