A good chicken coop will make your chickens happy, keep them safe from predators and will provide you with daily fresh organic eggs that you can eat or sell for profit. Building your own chicken coop can be a incredibly rewarding experience.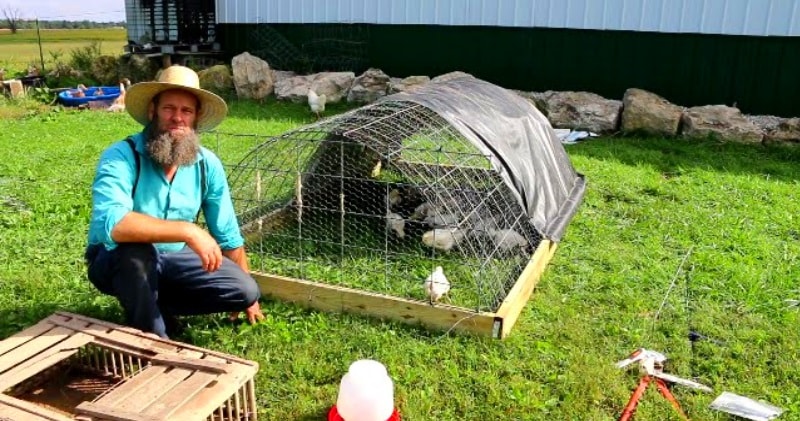 source/image: OFF GRID with DOUG & STACY
This chicken coop was $50 and took only 1 hour to build.This is a great coop for meat birds, turkeys or what ever type of bird or any animal you need housed. This build is so easy even someone with zero skills could pull it off.
The thing you are about to materialize is not just a shelter that protects chickens from the elements, it`s a place in which they'll live and as you`ve surely found out by now their happiness is reflected in the eggs quality and therefore the eggs are influenced by the coop.
Advertisement
The main house is constructed mostly from recycled materials, including wood and a piece of metal roofing.There is a door for gathering eggs and a door to the "run." One whole side opens for cleaning. I think it is a very ingenious design!These are the basics of a functional coop, but feel free to customize it and glorify it any way you like.