The Segway SE-3 Patroller is a natural extension of Segway's Patroller product line — an ideal match for missions that require a larger vehicle, which displays a more visible and obvious security presence (even in a parked position without a rider aboard), or that require a rider to frequently mount and dismount the vehicle during a patrol.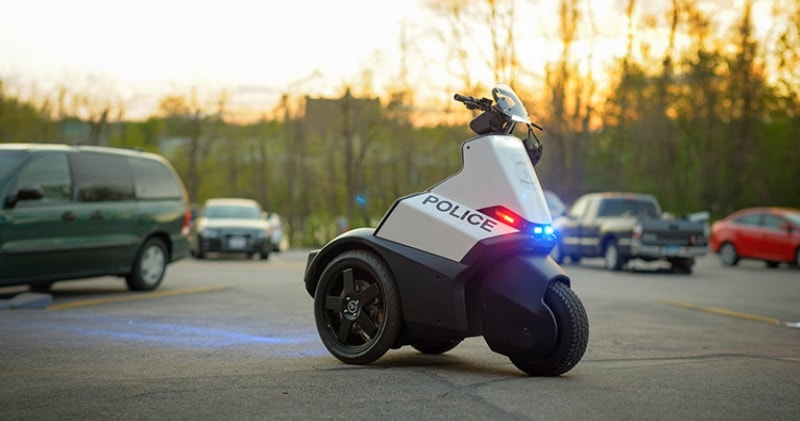 source/image: Segway
The SE-3 Patroller is powered by multiple rechargeable Lithium Ion batteries that can be charged at any standard electrical outlet or swapped out for replacement batteries to allow for continuous use. This new three-wheel product features independent direct rear wheel drive, can travel in reverse and turn in a very tight radius.
It also includes rugged Whelen emergency lights, headlight, brake light, siren and lockable storage.The SE-3 Patroller is also equipped with a 4.3″ color display that is sunlight-readable. It provides the rider with vibrant, easy-to-understand operational data including speed, battery life and distance travelled.
Advertisement
"Police and security customers will appreciate the SE-3's overall design and specific features. It will bring enhanced visibility and versatility to community policing and security patrol programs," said Chip MacDonald, General Manager of Global Patrol, Government Business and Robotics, Segway. "They'll be equally pleased with the product's reliability and access to Segway's world-class international service network."