The Z stands for "Zero," as in zero CO2 emissions, zero accidents, zero stress and zero waste of driver time.The long haul futuristic concept bypassed battery electric and hydrogen fuel cell powertrains; instead the engine is powered by the more conventional liquefied natural gas (LNG), in the form of bio-methane derived from refined biogas.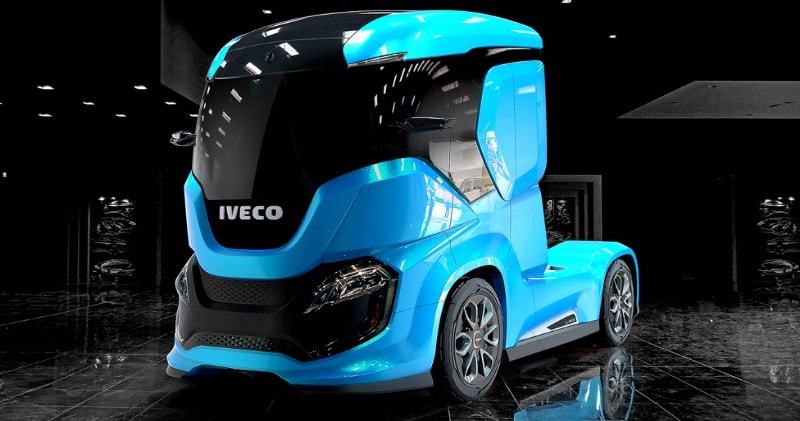 source: hybridcars /image: IVECO 
Iveco said it is "the best technological choice and the easiest to adopt in the near future to address the issue of pollution and reduce CO2 and particulate matter (PM) emissions."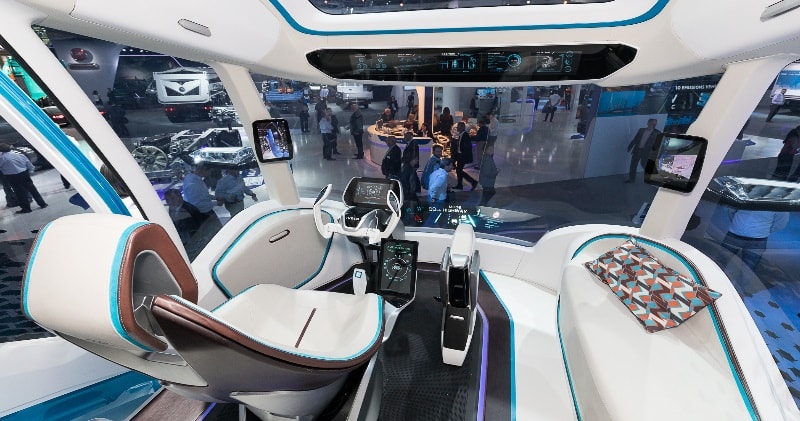 source: hybridcars /image: IVECO 
The LNG powertrain has a rated power of 460 horsepower, torque at 1,475 pounds-feet and a transmission with 16 gears automated with powershift in the upper gears.
Advertisement
Combined with aerodynamics, low viscosity engine oils, an exhaust-heat energy-recovery system and low-rolling-resistance tires, the Z Truck Concept is said to use up to 33 percent less fuel than conventional diesel engines.
Fuel is stored in aluminum tanks insulated with a new system called MLI (Multi Layer Insulation), a reflective foil that protects from heat radiation.