One of the most important features of Coach House motorhomes is the patented, one-piece hand-laid fiberglass body. The superstructure is reinforced with carbon fiber and designed to prevent water leaks and rattles and give you years of trouble-free enjoyment.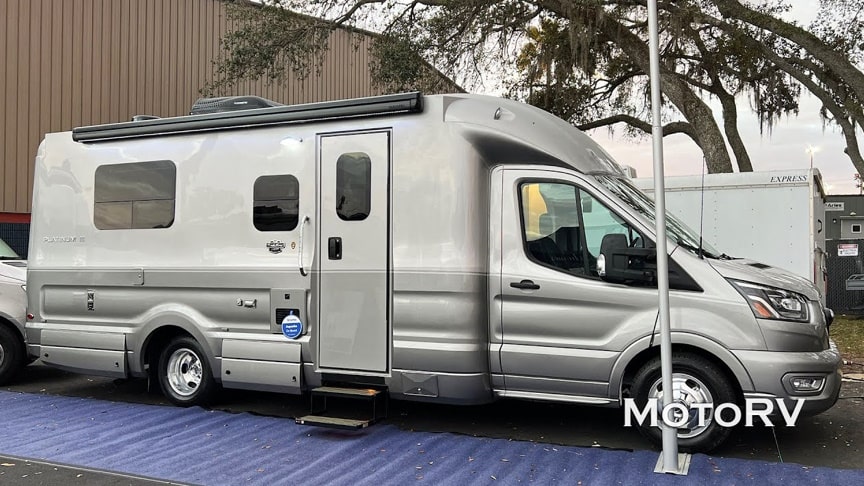 source-image: MotoRV
Meet the newest member of the Coach House family — the Platinum III, built on the Ford Transit chassis powered by a 3.5L Ecoboost V-6 gas engine. This rugged engine has 306 Horsepower and 400 foot pounds of torque. It also comes equipped with a 10 speed automatic transmission. The SelectShift provides two modes of operation to choose from:
The exterior is very functional, and what it may lack in theatrics, it makes up for in reliability. Abundant storage with a lockable storage box helps you keep your essentials with you without consuming that coveted interior space.
Advertisement
The interior is sleek and modest. Appealing to the eyes and beckoning you to enjoy your time on your much-needed vacation.If you want to take your experience to the next level, Coach House offers a swath of optional features to add to your homely ride.A 24″ HD TV installed in the bedroom, a legless power awning for one 190 Watt solar battery charger, and a soft, medium, or firm memory foam mattress are just a few of the upgrades you can find.