Let's take a first look at the new Brabus 900 XLP Adventure 6×6! The latest gen G Wagon now has a 6 wheeled model boasting up to 900hp, a carbon Widestar body and full Brabus interior. Not only that, but we can check the new 900 Rocket R 911 Turbo S, 750 SL and more!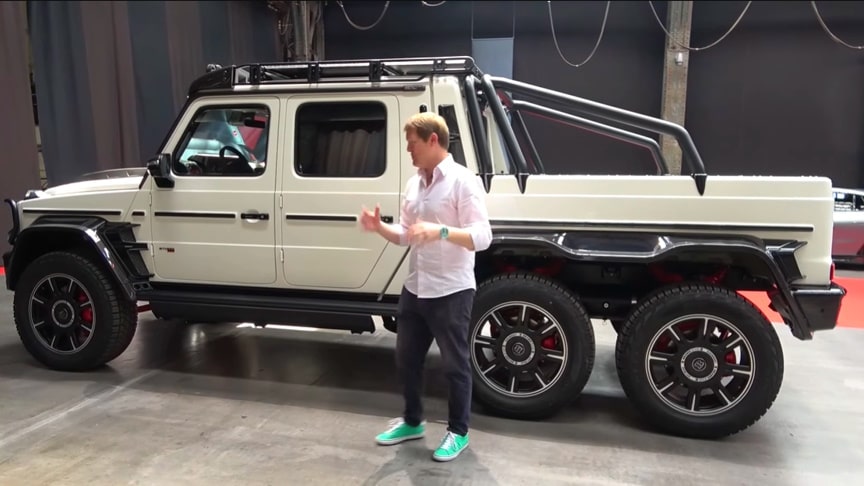 source.image: Shmee150
Welcome to Brabus Signature Night 2023 at Jahrhunderthalle in Bochum, Germany, launching numerous new models to the Brabus family. With a flurry of global debuts, we have a lot to explore in addition to the new 6×6, like the 900 Rocket R based on the new 992 Turbo S.Watch the video from Shmee150:
The latest generation Range Rover wearing the Brabus badge, the 750 Bodo Buschmann Edition limited version of the new AMG SL63, and plenty of further G Wagons, Maybachs and others.The XLP Adventure launched as a monster of a G63; lifted, wide, and immensely capable, with the new 6×6 following up on that in spectacular fashion.
Advertisement
Built around the base of a regular new generation G63, it introduces completely new independent suspension, a fully reworked rear half of the vehicle, and plenty of big changes to justify the €1,400,000 price tag.Needless to say, there's a lot to take in, so let's get exploring!