What secret is an ordinary aluminum soda can hiding? Secret clear film inside most drinks tins is revealed by burning off the aluminium around it.An Aluminum can is cov­ered with a pro­tec­tive lay­er not only on the out­side, but on the in­side as well!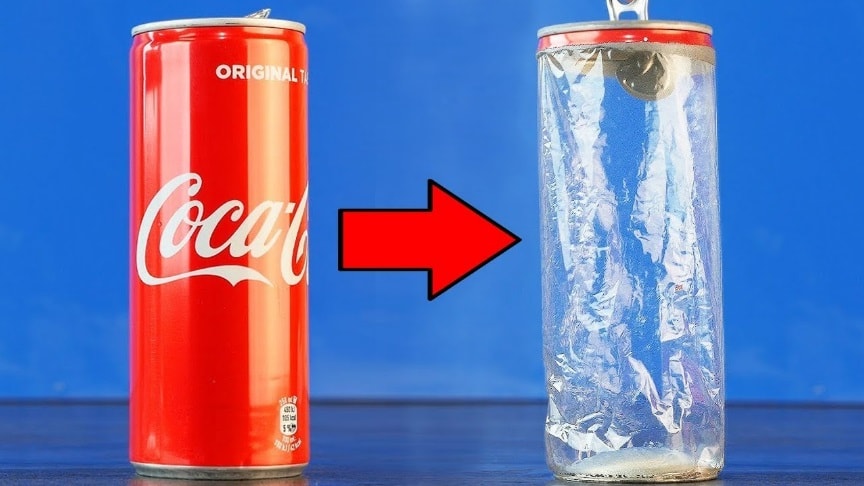 source/image: Home Science
When we re­move its paint coat­ing, we ex­pose the alu­minum, which eas­i­ly re­acts with a drain clean­er that con­tains an al­ka­line com­po­nent. Watch the video from Home Science for more info:
But even when the alu­minum has dis­solved com­plete­ly, the drink will not leak out. There is a sec­ond ma­te­ri­al in­side the can – a lay­er of plas­tic that keeps the drink it­self from in­ter­act­ing with the alu­minum.
Advertisement
High levels of aluminium in the body can be toxic and excess levels can cause bone and brain abnormalities.The plastic liner forms a barrier between the product and metal, providing protection against food-borne diseases.Do not try this at home!