ALPHRED2 by RoMeLa is a multi-modal locomotion robot that can walk with 4 legs, 2 legs, hop, run, roll, and even use it's limbs for picking up objects or pushing buttons. It is fast (1.5 m/s) and can walk stably on uneven rough terrain.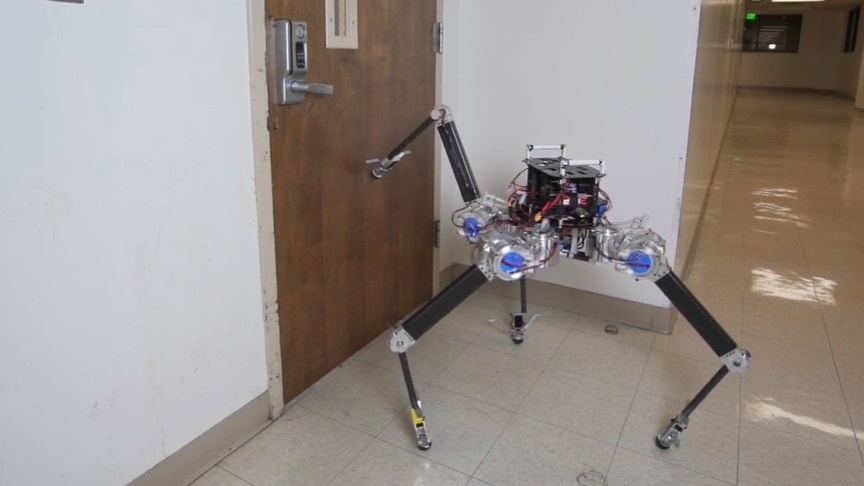 source/image: Dennis Hong
ALPHRED2 is powered by RoMeLa's BEAR (Back-drivable Electromechanical Actuator for Robots) actuators which is compliant and force controlled.This video from Dennis Hong shows how this robot can change shape to complete tasks.
ALPHRED is designed with symmetry in mind, so any limb can be used for any task. Because of this, ALPHRED is capable of operating across a variety of terrains in both a quadrupedal (4 legs) form and bipedal (2 legs) form.
Advertisement
In its bipedal form, ALPRHED can use its two free limbs as arms to interact with its environment, giving it additional versatiliy!