The Viareggio-based shipyard Codecasa has announced its new Codecasa Jet 2020 concept. Designed by Fulvio Codecasa, the 70-metre superyacht is characterised by clean and minimal lines and vast spaces. From a stylistic point of view, the CODECASA JET 2020 was inspired by the typical aviation lines, which are transposed in the nautical sector.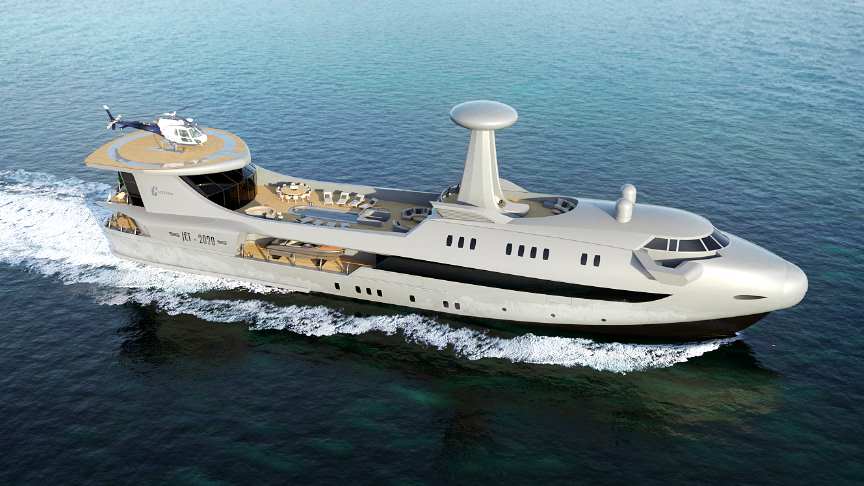 source/image: codecasayachts
The Yacht forward section, featured by a solid and rounded shape recalling the cockpit of an aircraft which opens like the bow of a Cargo to give access to the mooring area, is wisely lightened by the central body, a kind of fuselage with a Sun Deck of a remarkable size.
Advertisement
At the center of the upper deck of the yacht, there is a Sun Deck, which in the preliminary project is 20 meters long and 10 meters wide. Here you will find all the spaces and equipment for open-air living, starting with a 6 x 2-meter swimming pool, large sunbathing areas, and a gymnasium.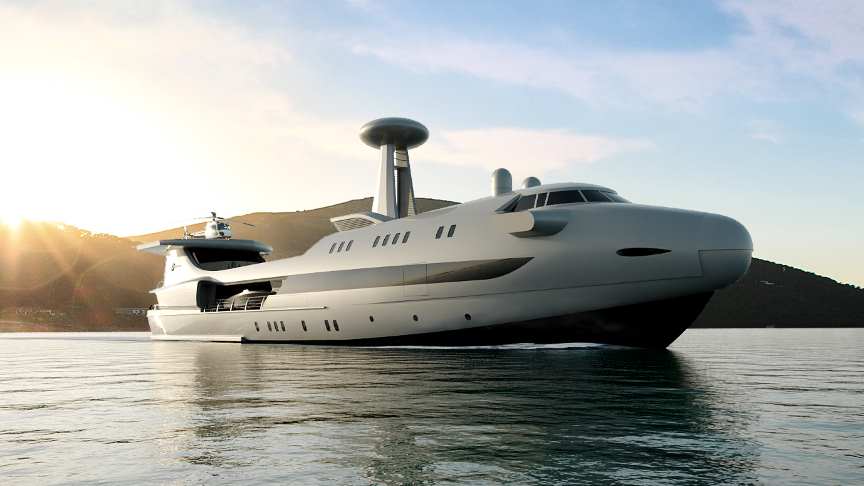 source/image: codecasayachts
The Yacht is provided with a helipad for a helicopter of medium/large size astern and with a double tender area on the sides amidships, with air inlets recalling a Jet engine. From the technical equipment point of view, the new CODECASA JET 2020, which is meant to become the flagship of Codecasa Shipyards, is still being finalized. The building most probably will begin in the first half of the year 2020.