Stow Fitness is furniture that stows full sized exercise equipment, so that you can transform any room in your home into a state of the art gym.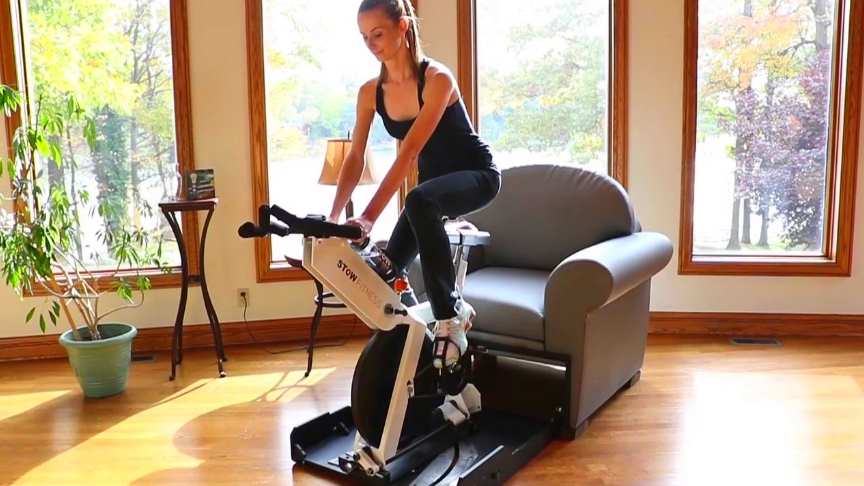 source/image: STOW FITNESS
Stow Fitness has launched a comfortable, high quality arm chair, that stows a Spin Bike or Weight Bench inside, freeing up loads of space in your home and allowing you to get fit with top of the line equipment in the comfort of your own home.
With Stow Fitness, you never have to worry about not having enough space to work out in the comfort in your own home – if you have room for the chair, you have room for the equipment as well! You won't have to worry about unsightly and bulky equipment lying around the house anymore either.
Advertisement
When you're done working out on your Stow Fitness Spin Bike or Weight Bench, the equipment smoothly folds down and glide back down under the chair, just leaving you with a high quality piece of furniture to relax in, and no heavy annoying equipment to clutter up your space./ STOW FITNESS