The idea for the unusual design came from Fast Company's Mark Wilson, and was distilled into renderings by product design firm Argodesign. The result is an asymmetrical design that is flat on one side where the two pieces join and curved on the other.
source/image: argodesign
The wheels spread out in motorcycle mode and contract in car mode.It is 128 in (325 cm) long and, when in car-mode, takes the form of a buggy-like vehicle.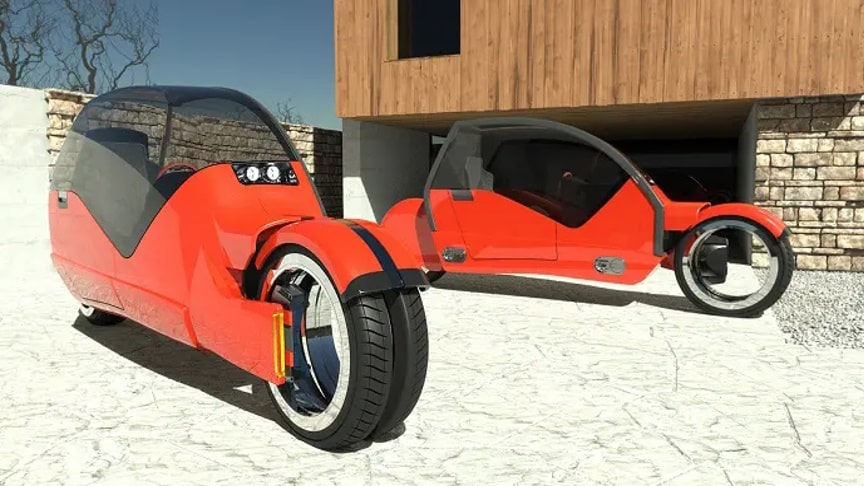 source/image: argodesign
An automated chassis lock hooks the two vehicles together, released at the push of a button. he front wheels collapse when in quad mode, whereas they expand during its bi-wheel alternative.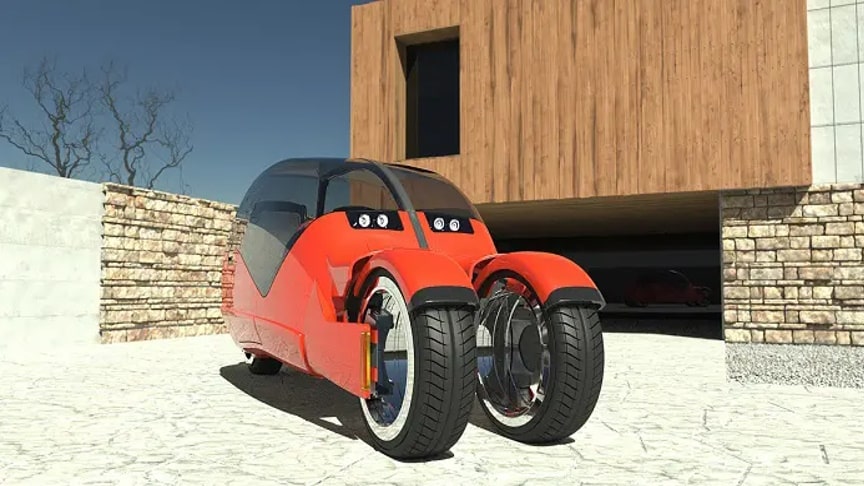 source/image: argodesign
The bikes have sporty designs. The inspiration behind the design of this vehicle is the Batman Tumbler which was worked on by Syd Mead. Mark then took the concept of lane splitter concept car transforms into two motorbikes to be showcased at the New York Auto Show.car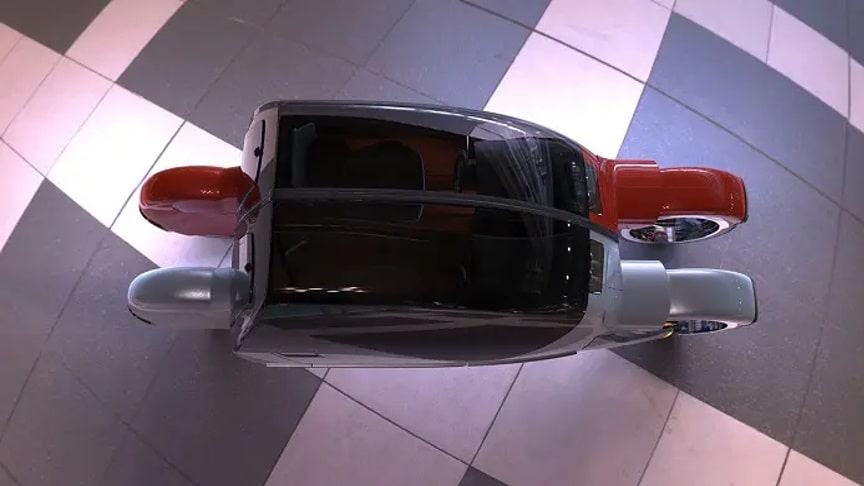 source/image: argodesign
The docking connectors are situated towards the front and rear of the docking side of the bikes. An automated docking mechanism with a small landing wheel is used to help stabilize and align the vehicles during the process, much like an auto-parking feature on some of today's cars.
Advertisement
This project was lead by Chipp Walters, he had designed several projects for NASA in the 80's and 90's, as you can see here, he has turned something from idea and sketches into something realistic enough that people might buy it. This innovative car embraces asymmetry where the motorcycles could be flat on the inside but curved on the outside.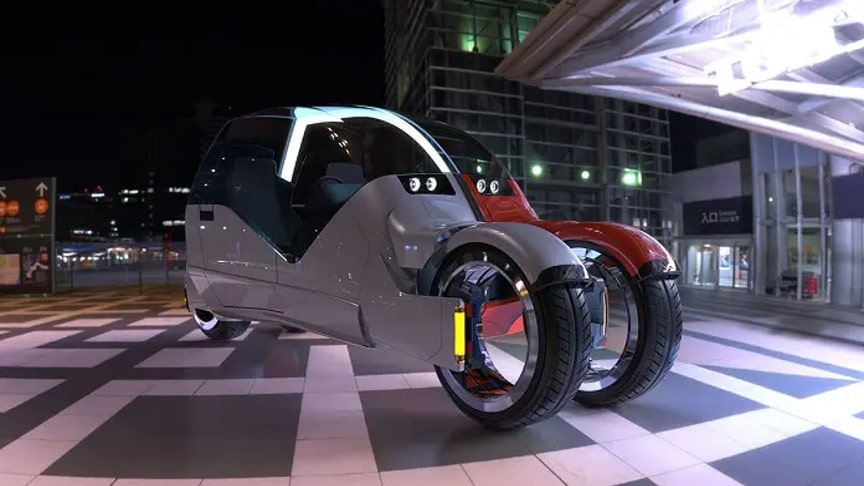 source/image: argodesign
The car sports hubless front wheels that allow for adaptability. The front wheels of each bike will move back together to transform into car wheels when in car mode. Separate electric motors are used for providing power to the rear wheels. Turning radius is reduced along with mitigating the limited steering of the hubless axle located in front by making use of roll-axis longitudinal steering at front and rear.