The Deora is a 1965 Dodge A100 pickup truck that was heavily customized by Mike and Larry Alexander in Detroit for the 1967 Detroit Autorama. After winning many awards, including the Ridler in 1967, it became the prototype for a Hot Wheels car, and plastic model kit.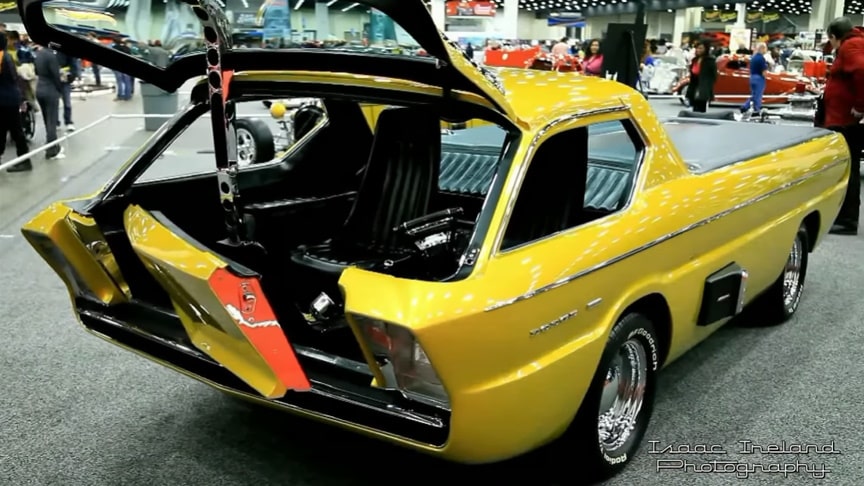 source.image: HotMetalVideos
The custom truck design had offered no standard size doors for the driver or its passenger. The driver and passenger had to lift up the front windshield to enter the vehicle.To make room for the driver and passenger, the Alexander's way of thinking was to move the slant-six engine rearward 15 inches.
The custom model also offered a great looking chopped roof design while the body was sectioned and channeled. The Deora custom model was powered with a stock slant-six engine and a three-speed manual transmission. The gold paint job really enhanced the model's appearance.
Advertisement
The slant six engine and 3-speed manual transmission were moved rearward 15 inches, out of the cab and into the bed and covered by the hard tonneau.The back hatch of a 1960 Ford station wagon served as the windshield. It was chopped, sectioned, and channelled to create the fully functional, futuristic-looking pickup. . It was described as featuring a 101 bhp (75 kW; 102 PS) 6-cylinder 170 cu in (2,800 cc) engine.