The tractor vacuum engine heat dissipation method is air-cooled, and the engine is cooled by natural cooling after the air contacts the surface of the heat sink.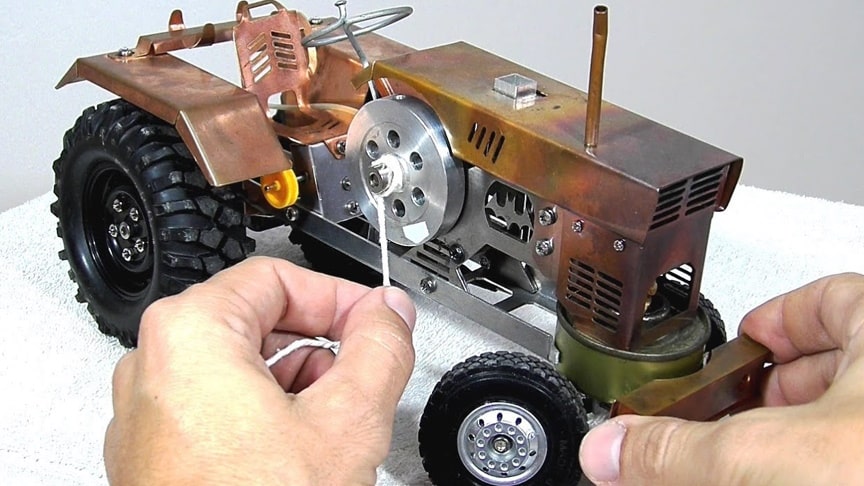 source.image: ..Leandro Wagner
The closed cylinder should be filled with a certain volume of water . When the liquid is heated for expansion and compressed by cold compression, it will generate power, so that the tractor can move.
The whole engine are made of metal, which is sturdy and durable, not easy to wear, and looks more retro after coloring. Pure Handmade, exquisite.The tractor has a pleasant design, works well with graphite powder for lubricating the cylinder and without the presence of wind.
Advertisement
I again inform you that it is a decorative object, it works with the reported restrictions, I do not recommend that it be tested on steep and steep slopes due to the low torque of the engine. The differential is relatively fragile, with possible breakage if subjected to exaggeration.Description:Material: Metal,Product Size: 18 x 8 x 12cm,Product Weight: 1100g.Packing: Standard Express Box.