Concrete Canvas, is a concrete impregnated fabric, that once water has been added to it, it hardens in a durable waterproof & fire resistant layer. Essentially, it's concrete on a roll.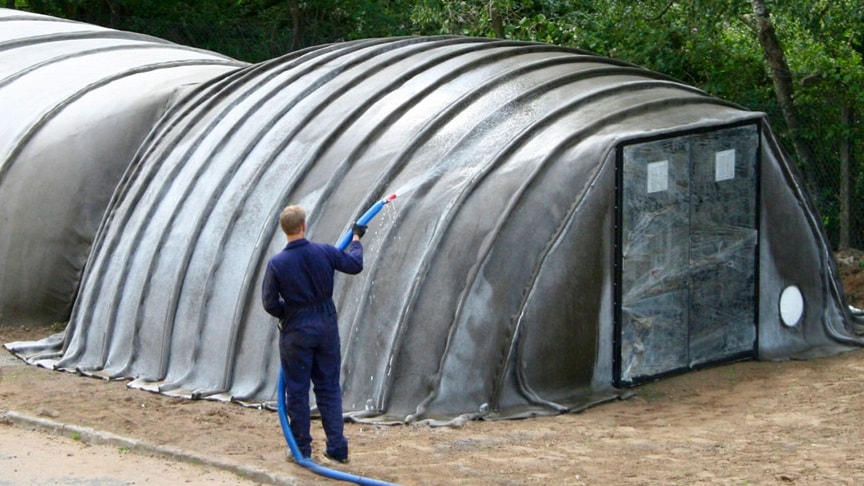 source/image: Wonder World
The canvas is made of 4 layers, a fabric surface to hold the concrete pre mix in place, fibers that link the outer players together so it hold a uniform shape regardless the angle you use the material on, then you have the dry concrete mix and lastly you have a waterproof PVC backing.
Concrete Canvas is a low mass technology which uses up to 95% less material than conventional solutions. A single pallet of Concrete Canvas can cover the same area as two 17T concrete mixer trucks.
Advertisement
Created specifically for erosion control, containment and shelter applications,Concrete Canvas® (CC) products are part of a revolutionary class of new, innovative materials called Geosynthetic Cementitious Composite Mats (GCCMs). CC is a flexible, concrete filled fabric which provides a thin and durable concrete layer when hydrated. Typically, 10-times faster to install than conventional concrete solutions, CC can simply be unrolled, secured and hydrated. Essentially, it's concrete on a roll.