The Hyper-Sub Multipurpose Subsea Utility Vehicle (or MSV) is a game changing subsea technology; and it's about to change how we think about subsea access.As a speedboat, the Hyper-Sub is a high speed, long range surface craft that deploys with ease from a dock or beach and can travel long distances.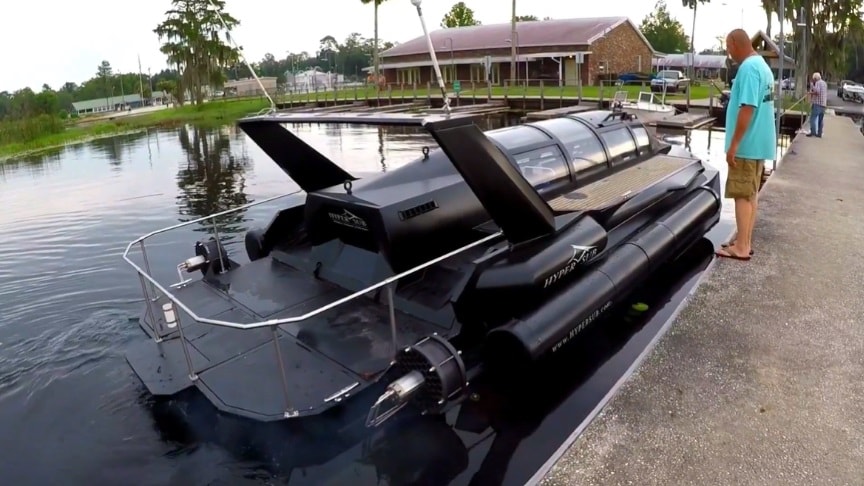 source/image: Hyper-Sub Videos
It has two 480-hp Yanmar 6LY3-ETP diesel engines and a cruising speed of 38 mph (26 knots). Providing the same usefulness, independence, versatility and economy as that of any other long range 900hp speedboat.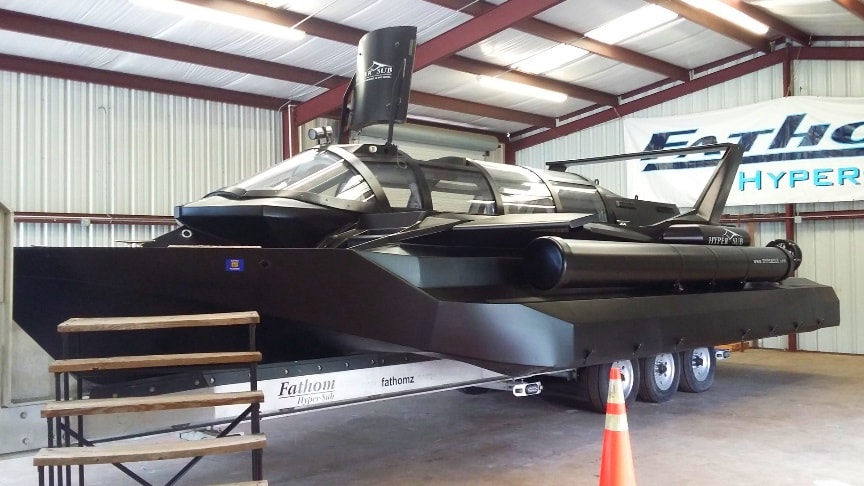 As a submarine, Hyper-Sub provides on demand deep dive, high endurance submarine capabilities. Hyper-Sub can dive repeatedly when deployed given its ability to recharge its batteries and dive air.
Advertisement
It provides protection for its crew from changes in pressure and the environment.The result is a submarine that deploys, travels and operates just as easily, quickly and inexpensively as that of a surface craft.
With 30,000 lbs. of lift, separated in 8 different compartments, the HyperSub can still return to the surface, in a controlled way, even in the event of total systems failure, including electronics, hydraulics and other functionality.When submerged, the Hyper-Buoyancy of the HyperSub allows for very rapid ascent capability if needed in an emergency.
The Hyper-Sub can return to the surface even if the cabin were completely flooded. The Hyper-Sub, if inverted during extreme weather conditions, can submerge and right itself. The Hyper-Sub can return its cabin to a position ABOVE the waterline, ending any crisis due to through-hull penetration failure.